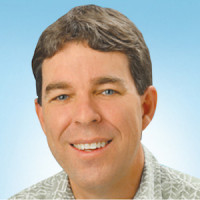 Mark James
Vice President
Executive Residential Loan Officer
American Savings Bank
NMLS #477462
Equal Housing Lender
Direct: (808) 593-4885
Mobile: (808) 348-4920
mjames@asbhawaii.com
Mark James is a seasoned executive loan officer at American Savings Bank with more than 32 years of experience in the local mortgage financing industry. Mark has been helping ASB customers make their homeownership dreams possible for more than 26 years with his experience in personalized problem solving for self-employed borrowers with complex financial situations and helping clients grow from first-time homebuyers to real estate investors. Simplifying the loan process for his clients is Mark's passion.
Mark has been recognized for his outstanding production and named an ASB President's Club member (a designation reserved for top quarterly producers) numerous times.
He holds a degree in business finance from Point Loma College in San Diego, CA. His personal interests include running, hiking, travel with his wife, and most importantly, spending time with his four beautiful grandchildren.