< Back Helpful Articles
ASB Introduces New Mortgage Options to Expand Affordable Homeownership Access for Native Hawaiians
ASB April 06, 2023 | 2 MIN read

News Releases



American Savings Bank (ASB) is now approved by the U.S. Department of Housing and Urban Development (HUD) to provide HUD 184A and FHA 247 loans to the Native Hawaiian community. The loan programs are designed to provide affordable financing options to Native Hawaiians for the purchase and refinance of homes on Department of Hawaiian Home Lands (DHHL) leased land.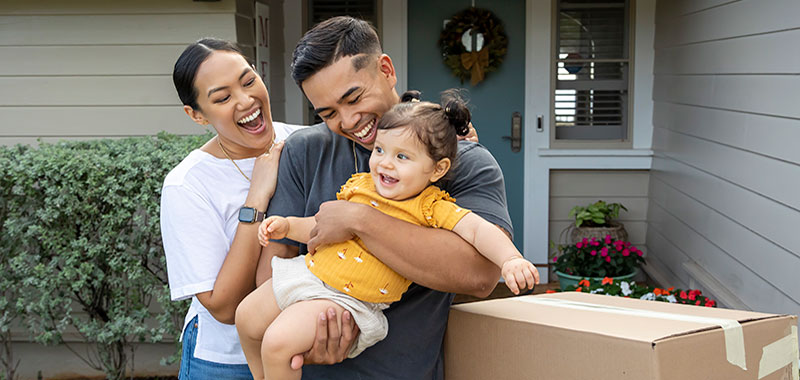 "We are passionate about uplifting our local community through meaningful financial support and guidance," said Ann Teranishi, president and CEO at ASB. "Our new loan programs allow us to further our commitment to building a better, stronger Hawaii by expanding access to affordable homeownership."
The loan programs offer low down payment options, no annual mortgage insurance premiums, flexible underwriting and more. These benefits aim to help Native Hawaiians build wealth and restore ties to Hawaiian home lands through sustainable homeownership.

"It's disheartening to see so many applicants turn down a lease award because they think they're unable to qualify for financing or don't have enough money for a down payment," said Kali Watson, commission chair at DHHL. "These loan programs, combined with the recent $600 million allocation from the State, will provide much-needed housing opportunities and support for Hawaiians."
According to a 2020 DHHL survey, nearly 22 percent of residential applicants indicated that financing was the most important factor when considering accepting their lease award. In the same survey, DHHL identified that 40 percent of applicants who "may be qualified" for financing did not apply for a mortgage.
ASB's New Loan Programs
HUD 184A
Down payment (1.25% - 2.25%)
No annual mortgage insurance premium
Flexible underwriting
Guaranteed by the U.S. Department of Housing and Urban Development (HUD)
FHA 247
Down payment (3.5%)
No annual mortgage insurance premium
One-time upfront mortgage insurance premium
Guaranteed by the Federal Housing Administration (FHA)
The new loan programs further strengthen ASB's existing commitment to providing affordable housing resources, which includes investments in 25+ low-income housing projects in Hawaii. These investments include:
$9.2 million in Kaiaulu O Waikoloa, a multi-family apartment development in Waikoloa, Hawaii Island, with 60 units for residents with a 30-60% Area Medium Income (AMI)
$8.3 million in Kaiaulu O Halelea, a multi-family rental community that will offer 56 living units to residents with a 30-60% AMI
$9.3 million in Kaiaulu O Kukuia, an affordable workforce housing development in Lahaina, Maui, consisting of 100 two-bedroom, 75 three-bedroom and 25 four-bedroom units for residents earning 30-60% AMI
$20.4 million in Halewaiolu Senior Residences, a new construction with 156 units in the heart of Downtown Honolulu
In addition to the new loan programs, ASB provides a wide range of services and products, including free online courses, financial calculators and more. With a focus on making dreams possible, ASB is dedicated to helping customers achieve their financial goals.
For more information about ASB's HUD 184A and FHA 247 loan programs, please visit our DHHL page.