< Back Helpful Articles
The Ultimate Guide to a Year of Savings
ASB January 06, 2020 | 5 min read

N/A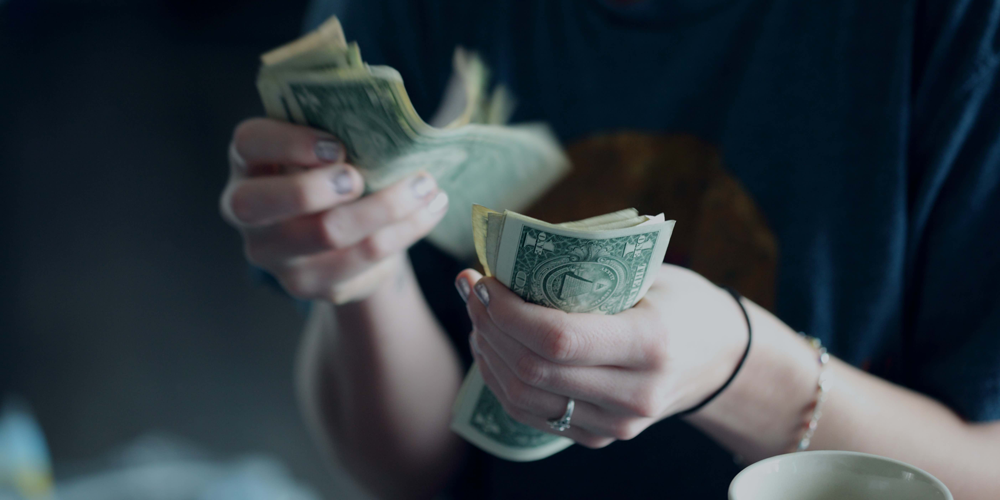 With 2020 just beginning, there's no better time to start working towards your financial goals. Our team here at ASB has put together a list of 12 helpful tips – one for each month of the year – to help you take control of your finances in 2020. Feel free to tackle these in order or by picking the tip that works best for you from month to month.
Take Your Financial Checkup

Feeling overwhelmed and unsure of where to start? Take our nine-question Financial Checkup! This short assessment will help you figure out what to focus on in the New Year.

Make a Budget

Start the year off right by creating a budget. A budget helps you plan for expenses while saving up for the future. Create a monthly budget for the year to help you keep track of your expenses and savings from month to month. As you prepare your budget, go over your spending from the past year to get a better understanding of where you spend money. Take a look at the largest categories and try to trim some of your spending in each category.

Start Saving

The sooner you start saving, the more your money can grow. There are a variety of different savings accounts you can choose to open – click here to learn more. If you have young children, consider putting put money into a college savings account so the money can grow over the years.

Review Your Long Term Savings

Does your employer offer a 401(k) with a matching program? Many employers in Hawaii do, yet many people don't take full advantage of it. Go over your account and see if you're currently maxing out your company match or if you can increase your contribution by 1% to contribute more in the New Year. If you want to do more to save for the long-term, consider a goal like retirement planning. Make a commitment to save a certain percentage each month towards a long-term financial goal.

Automate Your Savings

Personal finance guru Dave Ramsey suggests automating savings as one of his biggest money saving tips. Set up an automatic transfer each month from your checking account to your savings account. This way, you're not tempted to use money that's meant for savings.

Save Electricity, Water…and Money!

Install LED light bulbs, low-flow shower heads and faucet aerators to reduce your utility usage. During the hot summer months, consider taking advantage of the outdoors to cool off instead of running your AC – such as visiting your public library, community pool or beach. These money saving tips will help the environment, too!

Take Charge of your Credit

Check in on your credit card balances. Have you been paying all your balances on time? Consider setting up Bill Pay or automatic payments to avoid costly fees and interest charges. Keeping an eye on your credit score is important to build credit so you can borrow money wisely when you need it. Consider using a free credit score tool, such as www.freecreditscore.com.

Trim Down Excess Spending

Do you tend to make impulse buys? Consider keeping an item in your "Cart" for at least 24 hours before making the purchase – then you'll know if you really do need to buy it. Or, save big ticket items in your cart until the next big seasonal sale such as a holiday weekend or Black Friday. Don't underestimate the values of coupons, either. Check out the Sunday section of the newspaper, MidWeek or use online couponing apps to find savings on everything from household staples to online shopping.

Go on a Staycation

We're lucky enough to live in one of the most popular vacation destinations in the world. Take advantage of our island home and plan a staycation. Visit your nearest beach, state park, or cultural center for an inexpensive vacation. Consider a neighbor island vacation instead of going to the mainland or out of the country.

Save Every Time You Splurge

Match your spending with savings the next time you splurge. For example, if you buy a $50 shirt, put $50 into your savings before you're allowed to splurge again. When you splurge on a meal out, go to breakfast or lunch instead of dinner. Menus for breakfast and lunch tend to be less expensive than dinner.

Ask for Discounts

The best money saving tips are simple. Ask for a kamaaina discount when eating at a restaurant or shopping at stores in tourist areas such as Waikiki. Many retailers also offer senior or military discounts if you qualify for either category.

Consider Refinancing

Consider whether refinancing your home or student loans could save you a significant amount of interest. If you have good credit and can get a lower rate, refinancing could be a good idea.