< Back Helpful Articles
Boost Your Financial Health – Take Our Enhanced Financial Checkup!
ASB August 26, 2021 | 5 min read

N/A



Living in paradise isn't cheap. On top of everyday expenses such as buying groceries and filling up gas, it may seem impossible to save enough money to reach your financial milestones. We can help.
In addition to helping monitor and improve your financial health, customers can now use our enhanced Financial Checkup tool to budget for one of their financial milestones, including:
Moving out

Buying a home

Having a baby

Paying for their keiki's education

Saving for retirement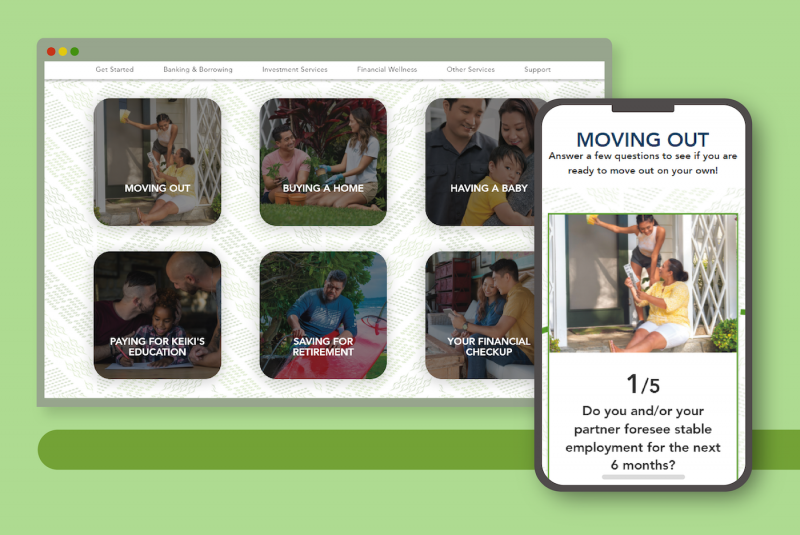 Turn your dreams into reality
From setting a budget to contributing to your employer's retirement plan, our friendly and knowledgeable bankers are here to provide personalized advice to fit your needs and goals. Click the button below to get started! Prefer to visit your favorite banker or branch? Our teammates are ready to assist you. Make an appointment today!


Nothing contained in this material is intended to constitute legal, tax, securities or investment advice, nor an opinion that it is appropriate for readers. The information that is contained in this material is general nature. Readers should seek professional advice for their respective situations.