< Back Helpful Articles
Celebrate Financial Literacy Month with These Useful Tips
ASB April 01, 2021 | 5 min read

Personal



April marks National Financial Literacy Month – a time when financial institutions like American Savings Bank help you to learn more about how you can manage your money and practice financial habits to make your dreams possible. To celebrate, here are seven of our top tips to help you achieve financial wellness.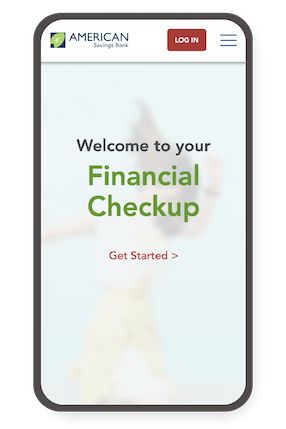 1. TAKE A FINANCIAL CHECKUP
We all know that getting routine physical checkups are important, but just as important is checking in on your financial health. Our ASB Financial Checkup is a free, easy-to-use online tool. We'll ask you a few simple questions and then provide you with a real-time assessment on your financial wellbeing, along with a personalized list of recommendations on how to get closer to your financial goals, step by step.
2. GET EDUCATED
It's never too late (or early) to learn about finance. Interested in learning more about credit, taxes or financial caregiving? We cover all of these topics and more in our free ASB Financial Education program. Check out our custom playlists, which each feature bite-sized trainings on a variety of topics. Within minutes, you'll gain valuable insights and skills.
3. PROTECT YOUR FINANCES
Your finances are likely among your most valuable assets. Learn how to stay vigilant and safe when it comes to identity theft, scams and fraud on our Security Center Hub. Remember: American Savings Bank will never request verbally or via e-mail/text, your Password, Debit Card PIN, or Secure Access Code. A best practice is to closely monitor accounts regularly for suspicious activity. If you see something, say something and report it to your financial institution right away.
4. CHECK YOUR CREDIT SCORE
Your credit score is an important factor in getting the financing you need to buy a house, get a credit card or take out a loan. Checking your credit score helps you get an overall picture of your current financial situation. Monitoring your score can also help you catch identity thieves or errors before they affect your credit. You get access to your credit score from each major credit bureau once per year without a fee. Certain banking or credit card products might also give you access to one or more of your scores monthly. ASB credit cards, for example, let you monitor your FICO credit score.

5. BUILD AN EMERGENCY FUND
Do you have the cash to cover an unexpected expense? Having emergency savings can help you pay for sudden expenses or cover living expenses if you lose your source of income. Your emergency or rainy day fund can also be helpful if you lose your job or have to take a pay cut. Try to have three to six months of living expenses saved up. This gives you a few months to cover expenses while you look for a new job.
6. PAY DOWN DEBT
Carrying debt can hold you back from reaching your financial goals. It could also potentially hurt your credit score, making it more difficult to get the credit you need to buy a car or obtain a mortgage.

One of the most common strategies to paying down debt is the snowball method. You start by paying off your smallest debt. Then, once it's paid off, you roll the money you were paying on that debt into the second debt and so on. Continue paying off your lowest debt until all of it is gone. Don't forget to keep making the minimum payment on all of your debts so you don't face penalties or late fees.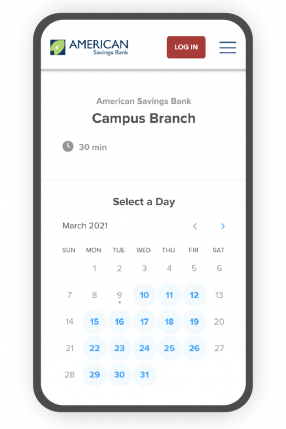 7. KNOW WHERE TO GET HELP
Attaining optimal health, whether it's physical or financial, isn't always easy on your own. Knowing where and when to get help can make a big difference.

In addition to trusted family and friends, having a strong relationship with a banker, financial advisor or wealth advisor, can build your network of support. Make an appointment today to meet with one of our knowledgeable bankers and get help.
Achieve your dreams with
ASB Financial Education
Featuring a free, comprehensive online resource center with bite-sized trainings – designed to help you achieve your dreams.

Start Now >