SBA Paycheck Protection Program (PPP)
We're dedicated to our community and the businesses that help fuel Hawaii's economy. As we navigate through these challenging times, we're here to help you with your business. The Small Business Administration (SBA) Paycheck Protection Program (PPP) helps small businesses retain and pay their employees.
UPDATES AS OF OCTOBER 9, 2020:
SBA has streamlined the loan forgiveness application for PPP loans $50,000 and under. We are in the process of updating our online portal and will be communicating with impacted businesses when it is time to apply. We will continue to update this site with the latest information, please check back for updates.
An email invitation will be sent to you once the portal is available to accept applications. All applications must be submitted through the portal. At this time we will not accept applications by email, or paper applications by mail or in our branches.
If you have additional questions, please also refer to the US Department of the Treasury. This site contains frequently asked questions and application instructions as well as other pertitent information.
Loan Forgiveness

CLICK BELOW TO LEARN MORE ABOUT SBA PPP LOAN FORGIVENESS:
SBA PPP LOAN FORGIVENESS RESOURCES: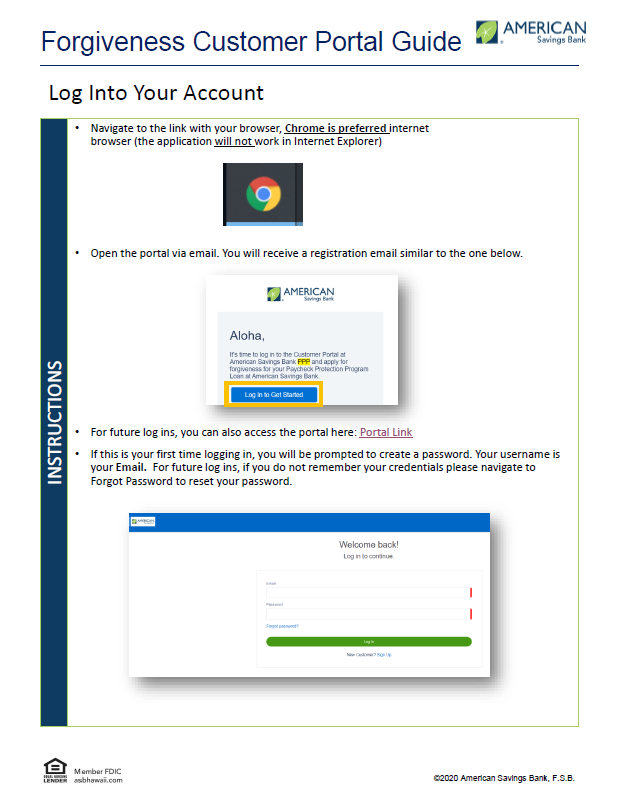 Check out our Forgiveness Customer Portal Guide to learn how the portal application works:
Please review and complete the document checklist. A complete loan forgiveness application includes both the Form 3508/3508EZ and all required supporting documents. Failure to submit all required documents will delay the processing of your application. For information on what documents are required:
SBA PPP LOAN FORGIVENESS WEBINAR: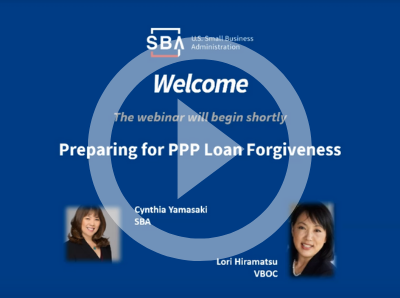 We recently hosted webinars for our customers to learn about the PPP Loan Forgiveness application process. If you missed out, don't worry! You can now: