Wahiawa Branch, Wahiawa

Making People's Dreams Possible in Central Oahu.
Lehua Avenue and California Avenue
Across Fire Station.
Branch Manager: Michelle Espanto
Assistant Branch Manager: Sharla Billianor
Make an Appointment
The growing community of Wahiawa, Oahu is made up of established homes of former plantation worker families and a mix of military families who work at the neighboring Schofield Barracks or Wheeler Army Airfield.
Wahiawa features an active commercial presence to provide dining, shopping, and entertainment options for local residents and military families alike. The American Savings Bank branch is in the heart of Wahiawa, just off of Kamehameha Highway, and a few minutes' drive from Wheeler Airfield.
Our bank in Wahiawa, Oahu is just across California Street from the Wahiawa Fire Station. Just two blocks west from the Wahiawa Shopping Center, which features Foodland Wahiawa and Longs Drugs, the Wahiawa Branch of ASB is easy to find. Visit us today to learn about applying for a Personal Line of Credit and get a revolving credit line for your next purchase.
Services
Extended Hours
Weekend Hours
Lobby ATM - Deposit & Withdrawals
Drive-Up ATM - Deposit & Withdrawals
Night Drop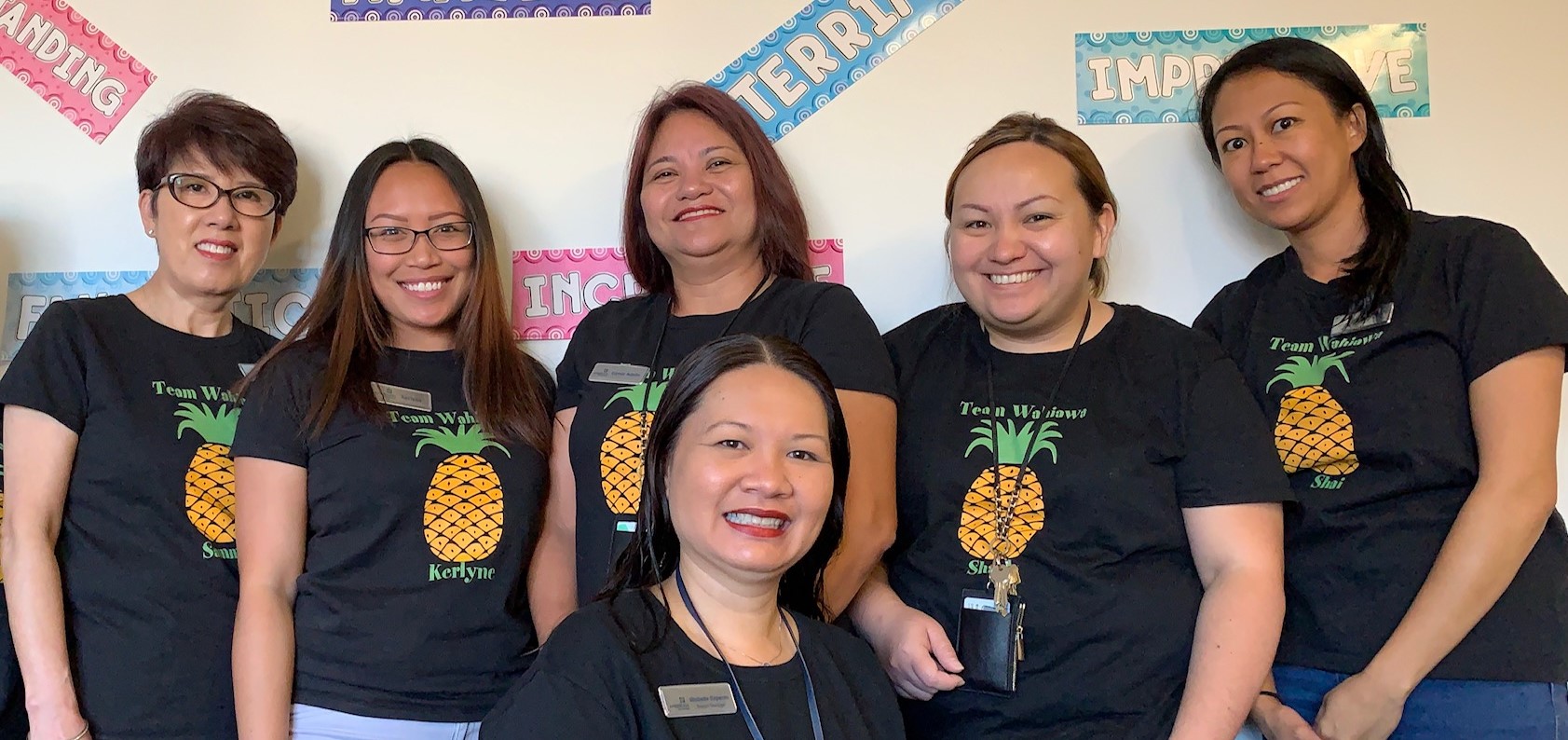 COMPREHENSIVE BANKING SERVICES IN WAHIAWA, OAHU
At the Wahiawa Branch of ASB, we provide residents with complete banking services for both personal and business use. Our personal services include loans and lines of credit as well as checking and savings accounts that help make your banking simple. Wahiawa, Oahu banking services from ASB also include Foreign Currency Exchange to get you ready for your next overseas trip.
ONLINE BANKING FOR EASY ACCOUNT ACCESS
With Online Banking from ASB, you always have access to your accounts from your computer, phone, or tablet. Our convenient mobile app lets you check your accounts on the go from anywhere in Wahiawa and beyond, as well as make mobile check deposits. Monitor your spending and savings with eStatements. For Kalo Plus and Deluxe accountholders, take advantage of the free Bill Pay service to make a one-time payment or setup recurring payments. Online Banking makes it simple to manage your money or send money to a friend. The Pay a Friend feature of Online Banking allows you to text money to friends or family using your mobile device.
SIMPLE FINANCING OPTIONS
When you need to make a purchase or want to consolidate debt in Wahiawa, explore a Personal Loan from ASB. Personal loans from our bank in Wahiawa give you the freedom to make a major purchase with simple, easy financing. Speak to a Wahiawa branch team member to ask about our competitive rates with no application fee and no annual fee. Our Wahiawa Branch offers loans from $2,500 up to $50,000 and gives you a fixed interest rate and fixed monthly payments for the duration of the loan.
HOME LOANS FOR US MILITARY VETERANS
Military veterans looking to settle down in Wahiawa may need the expertise of a local mortgage team to help them secure financing. With a US Department of Veterans Affairs (VA) loan from ASB, U.S. military veterans and eligible active duty members enjoy a range of benefits. VA Loans provide home financing with competitive rates for purchases and refinances. Talk to our Home Loans team about buying your Hawaii dream home in Wahiawa using a VA loan from ASB.
CREDIT CARDS TO MEET YOUR NEEDS
No matter what you need from your credit card, our Wahiawa banking services include credit card options to meet those needs. We have cards that offer rewards on purchases and great rates as well as a card option that can help you establish or improve your credit.
BUSINESS BANKING SOLUTIONS
Our Wahiawa branch offers business checking accounts, business savings accounts, merchant services, and cash management services to meet the needs of businesses both big and small. Small business owners can relax knowing they're not being charged excessive fees with our Biz Essentials Checking. Owners of large businesses in Hawaii can enjoy the extra perks of our Biz Plus Checking and Biz Deluxe Checking. Created for businesses with larger balances and higher volume of transactions, these high-end business banking solutions feature no monthly service fee if requirements are met. Click on the the links to learn more!
Our full-service business solutions near you include business loans and lines of credit to help your business flourish. A business loan or business line from ASB gives you the power to fund your business dreams. Whether your business is expanding to a new location or you need to purchase new equipment, we know that securing financing quickly is essential to your success. We have business loans and business lines perfect for both big and small businesses in Hawaii. Biz Deluxe Checking account offers rate discounts on new business loans to promote the growth of your business. Business banking at ASB allows you to expand your business with an ease of mind.
Stop by to learn more about ASB's Wahiawa, Oahu banking services, or browse our other convenient branch locations.
Hours
Mon - Thu 9:00 a.m. to 4:00 p.m.
Fri 9:00 a.m. to 5:00 p.m.
Sat 9:00 a.m. to 1:00 p.m.
View Holiday Hours >
Featured Video