Online banking vs traditional banking: what's the difference?
Wednesday, October 24, 2018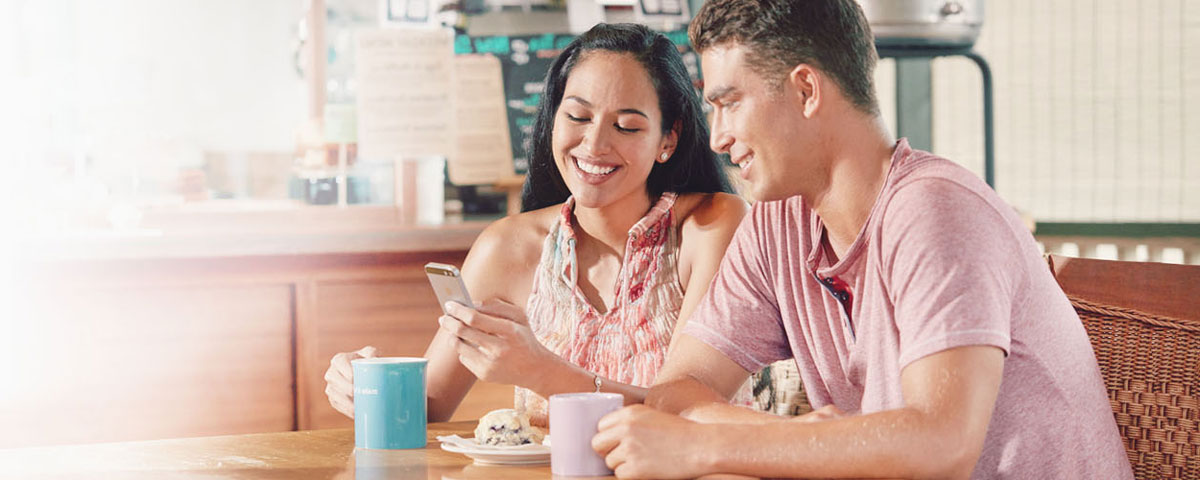 One of the major perks of today's modern world is our instant access to a wealth of information. The internet makes accomplishing everyday tasks and finding answers to questions quick and easy. If you're looking for a great restaurant, you can conveniently find one near you with a simple search. Likewise, banking has evolved to meet the demands of the everyday customer.
Most banks today provide some form of online banking or app with online access to account information. Some banks even operate completely online. Traditional banking, however, offers customers the ability to work in person with bankers in the branch. Knowing the benefits of online banking and traditional banking can help you choose which method, or combination thereof, works best for you.
ONLINE BANKING
The world of online banking has changed to meet the demand for easy, convenient access to account information. Unlike traditional banking, online banking requires only internet access and no physical location. At American Savings Bank, we offer both traditional and online banking. Our Online Banking platform allows customers to access their accounts on their phone, tablet, and computer. There are several advantages of online banking compared to traditional banking, but also there can also be a few limitations.
ADVANTAGES OF ONLINE BANKING
Online banking makes it easy to access your account information from anywhere, anytime – so long as you have an internet connection. Having 24/7 access gives you the ability to quickly check balances or schedule a money transfer anytime and anywhere. From the comfort of your couch or even at the beach, you can easily double check if your rent check was cashed.
Additionally, many banks now offer a mobile app for your phone or tablet. ASB's Online Banking app allows you to check your accounts, make a transfer, and pay bills conveniently from just about anywhere. Using a four-digit password or Touch ID® for Apple devices, ASB customers can sign in quickly and securely. As the first bank in Hawaii to offer Mobile Check Deposit, we let you deposit funds directly into your account, such as your savings account, with no deposit fees. Our convenient Pay a Friend feature lets you send money directly to friends or family without having to leave the app. Simply input their phone number or email address to send money.
Online banking makes everyday management of your finances convenient. Instead of driving to a physical branch location to check your balance or rummaging through old files to see a past statement, you can simply look at an app on your phone, tablet, or computer.
LIMITATIONS OF ONLINE BANKING
Online banking, however, does have limitations. While online banking makes it easy to process transactions on the go, it can sometimes be more helpful and effective to work directly with a person at a branch, especially if you have questions about your account or your finances. Additionally, most online banking platforms don't allow you to apply for a mortgage or other loans. Many banks also require some transactions, such as a large check deposit, to be made in person at a branch. This allows the bank to easily verify your identity and ultimately protect you.
TRADITIONAL BANKING
Unlike online banking, traditional banking requires that you visit a physical location for your banking needs. Banks like ASB that have many convenient branch locations make visiting a local branch easy while you are out and about. Traditional banking usually allows for a personal connection with local bank staff who can answer your questions face to face. Just like online banking, there are pros and cons to traditional banking.
ADVANTAGES OF TRADITIONAL BANKING
The most important advantage of traditional banking is the relationship you build with the teammates who work at the branch. At ASB, we provide top quality customer service to help you reach your financial goals. Creating a personal relationship with customers allows our bank teams to anticipate their needs and concerns. Whether you have a question about your account or a service we offer, we are here to help make your dreams possible.
Customers looking to make a major purchase may have questions about personal loans or lines of credit. Traditional banking makes it easy to answer their questions and address any concerns. The personal connection of traditional banking means our team can help you choose the solution that is right for you and customize it to your needs.
LIMITATIONS OF TRADITIONAL BANKING
Traditional banking's biggest limitation is restricted access. With online banking, you have constant access to banking information. For traditional banking, you must visit during regular business hours. Although ASB offers some of the most convenient hours in the state, with some branches open on weekends and holidays, online banking allows you to have 24/7 access to your accounts.
WHICH METHOD IS RIGHT FOR YOU?
When it comes to online banking and traditional banking, the best option is often a combination of the two. Choosing a bank such as ASB that provides a convenient online app as well as a personal connection at our branches lets you experience the advantages of both. Easily access account information with our Online Banking solutions at any time, and if you have specific questions about your accounts, rest assured that you can always stop by a branch and speak to a friendly teammate.