< Back Helpful Articles
A Message from our President & CEO on COVID-19
ASB March 27, 2020 | 5 min read

N/A



Aloha,
The COVID-19 pandemic has quickly impacted all of our lives – from the way we work and travel to how we interact with one another on a daily basis. With this global health crisis, we are now living in a time of uncertainty and volatility.
We're Committed
Now, more than ever before, our community needs the support and dependability of their financial institutions. Our entire team at American Savings Bank takes this responsibility seriously and we're committed to getting through this together.
Keeping you and our teammates safe is our top priority. In addition to our increased cleaning procedures at all locations, many of our team members are working remotely. Though we have temporarily closed some of our branches, we continue to keep as many as we can open to serve our customers. Our ATMs statewide and Online Banking remain available 24/7. While the way in which we work has temporarily changed, our commitment to serving you has not.
We're Here to Assist
We understand that some of our customers may face financial hardship due to COVID-19, and we're here to help through our loan forbearance and deferment programs. If you need assistance, please call (808) 846-4645 (unsecured loans) or 808-846-4626 (real estate secured loans). Business customers can click here to apply for the CARES Paycheck Protection Program (PPP) and here to learn more about assistance on existing loans/lines.
We're in This Together
It's gut-wrenching to think about the impact COVID-19 is already having on our economy, from small businesses to tourism. It is crucial that we all do what we can to support local businesses now so that when we recover from this pandemic – which I am confident we will – these businesses recover with us.
On behalf of our 1,200 teammates at American Savings Bank, we thank you for your business and are committed to being here for you every step of the way. Let's continue to work together to keep Hawaii healthy and strong.

Malama pono,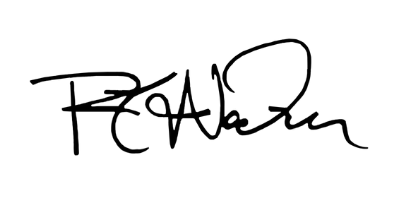 Rich Wacker
President & CEO
American Savings Bank
Click here for our ASB update on COVID-19.