< Back Helpful Articles
Things You Didn't Know You Could Do with Online Banking
ASB November 30, 2020 | 5 min read

N/A




At American Savings Bank, we use the latest technology to make it easier than ever to bank from home, at the office, or on the go with online banking.
What Is Online Banking?
Online banking allows you to bank online by accessing and managing your bank accounts through the Internet. You can bank online with a computer, tablet, or mobile device such as a smartphone. Many banks, like ASB, offer their own mobile apps to make it even easier to bank while on the go.
Benefits of Online Banking
Unlike traditional banking, where you need to visit a branch for all of your banking needs, online banking lets you complete your banking directly from your smartphone or computer. There are a lot of advantages to using online banking, including:
Convenience: You don't need to go to the bank to check your balance, deposit a check, or pay a bill. This means you can complete your banking from the comfort of your home. With one less errand to run, you'll have more time for the things that matter most.

24/7 Account Access: Have you ever needed to go to the bank, only to get there and find out the branch is already closed? With online banking, you have 24/7 access to your accounts. Whether you want to check your balance in the middle of the night or schedule your bill payments over the weekend, you can bank on your own time.

Bank on the Go: Most people carry their phone with them at all times. With online banking, you have access at your fingertips through our mobile app anywhere you have Internet access. You're able to access and manage your accounts no matter where you are and what you're doing.

6 Things You Can Do with Online Banking
Online banking continues to evolve with new updates in technology. With online banking from ASB, you can:
Pay Bills: Bill Pay is one of the most convenient features of online banking. Schedule a recurring bill payment or make a one-time bill payment in just a few clicks.

Deposit Checks: The ASB Mobile App makes it easy to deposit checks directly into your ASB accounts. To use mobile check deposit, simply sign your check then follow the prompts in the app to take a picture of the front and back.

Get Account Alerts: Stay up to date with your accounts by signing up for mobile, text, and email alerts. You can customize your alerts for security updates, transaction information, account updates, and account history alerts. You'll know right away when something happens in your bank account.

Make Transfers: Move money between your ASB accounts and accounts at other financial institutions without going to a branch by using our Online Transfers feature.

Manage Accounts: Keep an eye on your balances, transfers, and payments without having to wait for a monthly statement.

Make an Appointment: Meet with one of our friendly and knowledgeable bankers from the comfort of your own home. With our Make an Appointment tool, a banker will call you for an appointment once you set a date and time.

Is Online Banking Safe?
You might have security concerns when it comes to using a new mobile app or completing transactions online. With the risks of identity theft and fraudsters, just how safe is online banking?
Our online banking platform is built to keep your accounts — and your money — safe and secure. You can also keep yourself safe online by being aware and regularly monitoring your accounts. The safest way to bank online includes:
Avoiding Public Wi-Fi: Public Wi-Fi networks are not usually secure, which means hackers could have access to your browsing information — including passwords and login information for online banking. Always use a secure, private network if possible, or your cellular network data.

Use a Four-Digit Passcode: Creating a passcode is an easy way to add extra security and convenience to your mobile banking experience. You can use your four-digit passcode to login onto the ASB mobile app instead of your login name and password.

Enable Mobile Security Features: Mobile security features like Touch ID and Face ID are available for certain smartphones and tablets. Like a four-digit passcode, Touch ID and Face ID let you access your accounts on the mobile app without using your regular password and user ID.

Create Strong Passwords: Changing your passwords regularly can help keep your account secure, but creating a strong password is more important. Try to use a unique password for all of your online accounts and make sure it's difficult to guess. For example, use a combination of upper and lowercase letters, numbers, and special characters.

Use Alerts: Setting text, phone and email alerts helps you stay on top of your accounts. The sooner you know about an alert, the sooner you can take action to protect your accounts.
Should I Use Online Banking?
Almost anyone can benefit from signing up for Online Banking. Whether you plan to complete most of your banking online or just want to keep an eye on your accounts, online and mobile banking makes it easy to access your ASB accounts anytime, anywhere.
Bill Pay + Good360
Using Online Banking Bill Pay comes with an additional bonus that will support individuals, families and communities. For every customer who completes a qualifying Bill Pay transaction, now through December 31, 2020, a dollar will be donated to Good360.
Good360 is a national 501(c)(3) nonprofit whose mission is to help transform lives by providing hope, dignity and a sense of renewed possibilities to those impacted by disasters and other challenging life circumstances – something especially important during these times.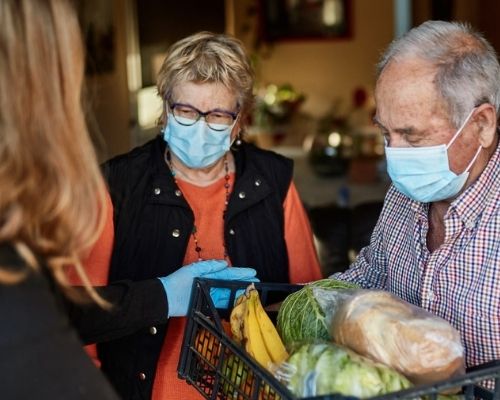 Ready to get started? Click here to learn more >