< Back Helpful Articles
#ASBPride: Ryan's Story - The Power of Our Voices
ASB October 25, 2021 | 5 min read

N/A



Honolulu Pride Month is coming to an end but our support for teammates and customers with diverse backgrounds and sexual orientations continues year-round.

At American Savings Bank, we are proud to embody diversity and inclusion in everything that we do. Every teammate and customer who walks through our doors experiences a safe workplace and welcoming environment. Our inclusive culture encourages people to talk about and celebrate each other's unique differences.

This week, we wrap up our Honolulu Pride Month celebration with the last of four videos in our #ASBPride series. Ryan Escober, Vice President, Product Management, shares his pride story in the video below.
Each year, Pride Month serves as an opportunity for us to be educated, inclusive and active in our stance for equality among all. We are grateful for the opportunity to honor and highlight the voices of our #ASBPride video series participants. A huge mahalo to all of our teammates and long-time customers for sharing their Pride stories!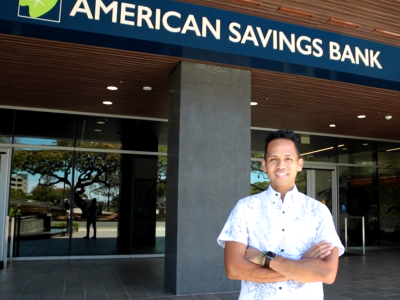 #ASB Pride: Ryan's Story
We're proud to be a workplace where teammates and customers feel welcome and empowered to embrace and tell their stories. Want to be a part of our fun and inclusive team? We're hiring! Click the button below to apply now and join the #ASBDreamTeam!
LEARN MORE

Click here or check us out on Facebook, Instagram or LinkedIn to see the rest of this year's #ASBPride video series!