< Back Helpful Articles
Checking Accounts vs. Savings Accounts: What's the Difference?
ASB May 19, 2021 | 5 min read

N/A



Both checking and savings accounts come with features that can benefit your financial health. Unsure what the difference is, or what's right for you? We're here to help you learn more and show you how to get started with a new account.
Differences between checking and savings accounts
The main differences between a checking account and a savings account is the purpose of each. Checking accounts are often used for convenient access to funds via a debit card, ATM or check. Most money won't stay in the account for long because you're using it to pay your bills and other expenses, or transferring it for savings. Savings accounts, on the other hand, are usually used to save money for financial goals. This could include both short-term and long-term goals, like a new pair of shoes or a down payment on a house.

Checking and savings accounts usually have different restrictions and benefits based on the account type. For example, most savings accounts have a monthly withdrawal limit due to federal regulations, while checking accounts do not. However, most checking accounts don't earn interest, while almost all savings accounts earn interest on the money you deposit.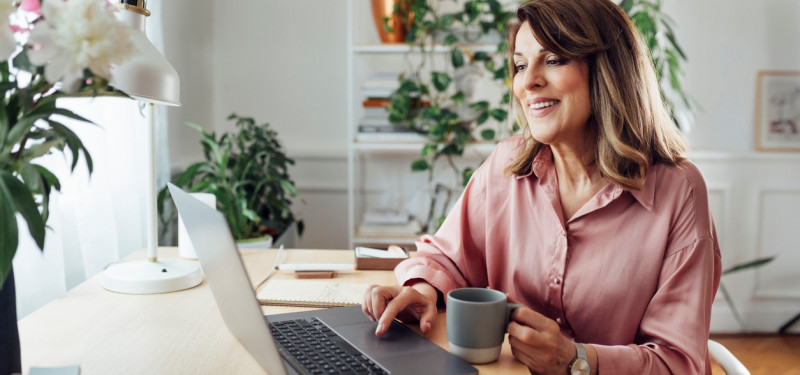 Exploring the pros and cons of each type of account can help you get a better idea of what's best for you.
PROS:
Easy Access to Your Money: Want to use your funds right away? Most banks, like American Savings Bank, give you different ways to access your funds. At ASB, your account comes with a contactless debit card that can be used to make purchases at stores and online or withdraw money from an ATM. You also receive access to checks and mobile payment services via Online Banking to make it easy to use your account.

Unlimited Withdrawals: Unlike savings accounts, which have federal regulations on the number of monthly withdrawals, checking accounts don't usually have a withdrawal limit. You can take out money as often as you like throughout the month with most checking accounts.

Track Your Spending: Online Banking makes it easy to keep an eye on your spending and manage your budget. Simply log into your account to see your expenses – you can even filter by time period!
CONS:
Little to No Interest: The majority of checking accounts don't earn interest. If you leave your money in the account and don't touch it, the balance is unlikely to grow over time.

ATM Fees: You may have to pay a fee if you use your debit card to withdraw money from an ATM outside of your bank's network. You can avoid this fee by using an in-network ATM or signing up for a checking account that reimburses your ATM fees.
Savings accounts are great if you want to grow funds for a rainy day, or long-term savings.
PROS:
Earn Interest: Most savings accounts earn interest on the balance. Your money will grow over time — especially if you never touch it. The more you save, the more you'll earn, getting you closer to your savings goals!

Good Money Management Habits: Since it has a monthly withdrawal limit, a savings account can make it easier to resist the temptation of withdrawing money for something you don't need. Having a savings account also helps you to save more by giving you a safe place to deposit extra money, accessible in an emergency or for your next big purchase.
CONS:
Withdrawal Limits: Savings accounts are often used to help with long-term savings so most savings accounts have monthly withdrawal limits based on federal regulations. You'll have to wait until the following month if you use up your monthly withdrawals – otherwise, you'll need to pay a fee.

Limited Access to Funds: Due to the nature of savings accounts, in addition to withdrawal limits, savings accounts usually have fewer ways of accessing the money in your account. Most savings accounts don't come with a debit card or checkbook. You also probably won't be able to make online purchases. The good news is, limited access to your money could help you save more in the long term.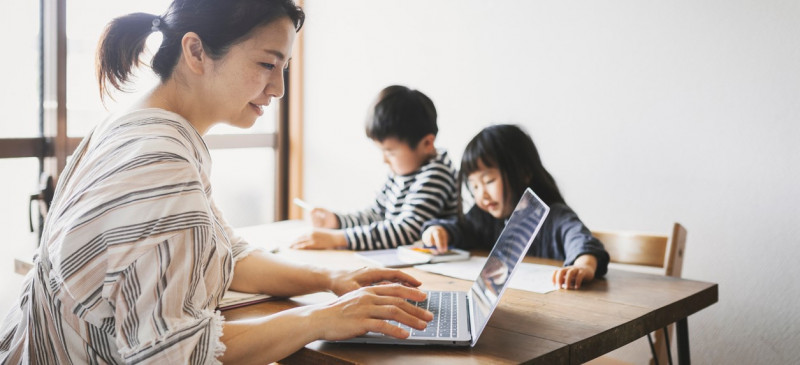 Are checking and savings account safe?
Both checking and savings accounts keep your money safe. Banks that are FDIC-insured have insurance backed by the federal government. That means your money is safe and insured up to a certain amount. Even if the bank closes or runs out of money, your money is safe in a checking or savings account.

Other types of accounts don't have FDIC insurance to protect your money. Stocks and other investments, for example, are not FDIC-insured. Your investment accounts could potentially lose money during a recession or other turbulent financial times.
Opening an account: Checking Accounts vs. Savings Accounts
The right account for you depends mostly on what you plan to use the account for.

A checking account might be the best choice if you:
Plan to use your account for everyday expenses like groceries or gas.

Need a payment account for monthly bills like rent or car insurance.

Want convenient access to your money using checks or a debit card.
You might want to open a savings account if you:
Want to save for a future purchase, such as a new car or education costs.

Have regular deposits that you can earn interest on, such as from your paychecks.

Don't want to be tempted to use money in the account.
Many individuals open both checking and savings accounts to get the benefits of both. Having both types of accounts lets you access your money when you need it while also earning interest on long-term savings. Consider opening a checking and savings account together if you:
Need easy access to your money but want a safe place for long-term growth.

Want to link your bank accounts for easy transfers between checking and savings.
Need help picking the right account?
It's not always easy to find the right account for your financial situation. Make an appointment with a banker to see which account fits your needs best, and get started with opening one today.
Achieve your dreams with
ASB Financial Education
Check out our free, comprehensive online resource center complete with bite-sized trainings, designed to help you achieve your dreams.

Start Now >