< Back Helpful Articles
Comparing Mortgage Rates in Hawaii
ASB May 27, 2021 | 5 min read

N/A



Shopping for a home in Hawaii? Comparing mortgage rates is an important step in the home buying process. A lower interest rate could potentially save you thousands over the life of the loan.

Interest rates aren't the only thing to consider when shopping for a mortgage, however. In this article, we'll take an in-depth look at what you need to apply for a mortgage and how to compare rates from different lenders or loan programs.
What is a mortgage rate?
Mortgage rates are simply the interest rate charged on a home loan. Your rate could be fixed, meaning it doesn't change over the course of the loan. You can also choose an Adjustable Rate Mortgage (ARM), which has a fixed rate for a set number of years before switching to a variable rate that fluctuates based on a benchmark rate.

In addition to the interest rate, you need to be aware of the Annual Percentage Rate (APR). An APR is a broader measure of the cost of borrowing money than the interest rate. The APR reflects the interest rate, any points, mortgage broker fees and other charges that you pay to get the loan. For that reason, your APR is usually higher than your interest rate.

Mortgage lenders like American Savings Bank publish current rates to give you an idea of what type of mortgage rate is available. It's important to remember these rates are not guaranteed. If you qualify for a home loan, your rate will likely be different based on personal factors such as your credit score.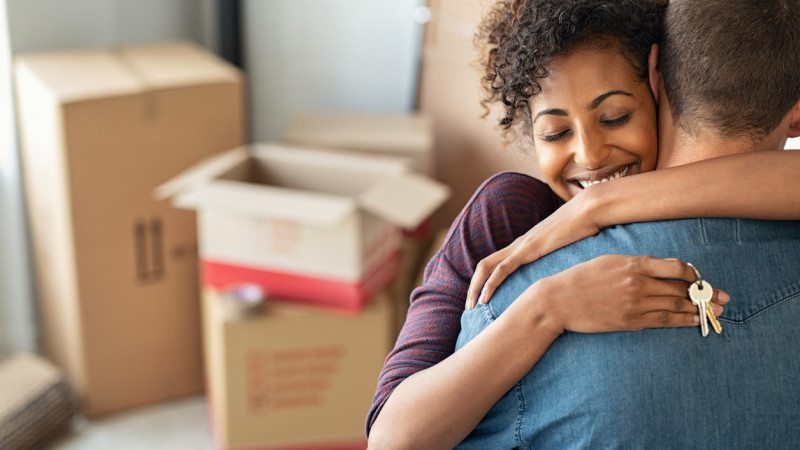 Determine your preferred type of home loan
In addition to personal factors, the type of loan you use to purchase your home can affect your mortgage rate. Common types of home loans in Hawaii include:
Conforming Loans: This type of loan often has the most competitive interest rates and is best for Hawaii residents with established credit. The home you want to buy must meet certain eligibility requirements.

Jumbo Loans: Home prices in Hawaii are higher than elsewhere in the US. If you need financing over the maximum limit for conforming loans, a Jumbo Loan can help you purchase your dream home.

First Time Home Buyer Loans: Buying your first home is one of the biggest financial decisions you've probably ever made. Luckily, mortgage programs for first time buyers make it easy to get into your first home in Hawaii. Many first time home buyers can get a low down payment requirement, but you may have to pay for mortgage insurance.

VA Loans: Are you an active-duty military member or veteran? The US Department of Veterans Affairs (VA) provides a mortgage program to eligible service members and certain surviving family members. Benefits of a VA loan include no monthly mortgage insurance, financing for the VA funding fee, and low or no down payment requirements.

USDA Loans: The US Department of Agriculture offers home loans in eligible rural areas of Hawaii through the Rural Development loan program. These fixed-rate mortgages don't require monthly mortgage insurance and can be used to finance the entire purchase price of your home.
Gather the right documents
Lenders will ask for documentation when you apply for a home loan. Even if you're only looking for a pre-qualification offer, most lenders will want to see proof of income. Common documents you might need to get a quote for a mortgage include:
Recent tax returns

Two or more years of W-2s

Bank statements

Investment accounts statements, including brokerage accounts and retirement accounts like a 401(k)

Debt records if you have other loans, like a car loan or student loans
You'll also need to check your credit score. Your credit score is one of the biggest factors in your ability to secure a home loan and can have a big effect on the rate you receive if you're approved. If your credit score is lower than you hoped, consider trying to increase your credit score before you apply for a mortgage.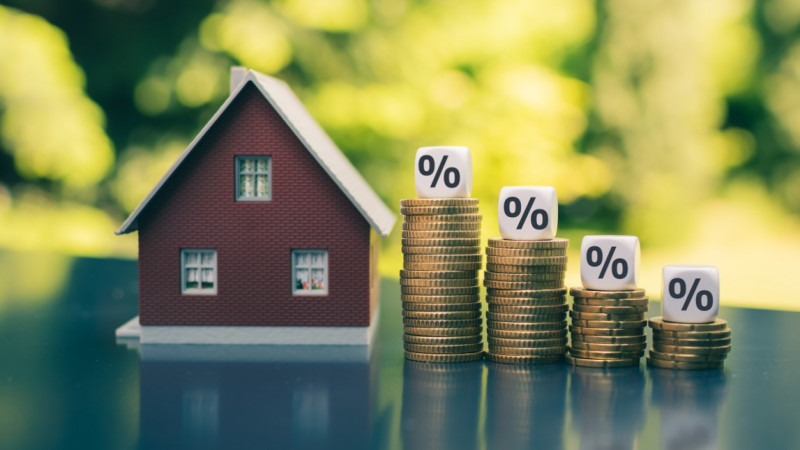 Shop for mortgage offers
You've decided on a loan type, collected the right financial documents, and know your credit score. It's time to start applying for mortgage offers.

The easiest way to do this is to look for lenders who offer online mortgage applications, like ASB. Online applications make it easy to apply for multiple lenders without visiting each in person. You'll likely get mortgage offers faster, making it easier to compare the rates offered by different lenders. If you get stuck or have questions, mortgage loan officers are often just a phone call away to help guide you through the application.

Does Shopping for a Mortgage Hurt my Credit Score?
Shopping for any type of loan — including mortgages — can potentially lower your credit score. The good news is this decrease is usually a temporary drop that corrects itself in a few months for most people.

The reason your score might drop is that lenders often request a hard inquiry, or pull, of your credit report. Hard pulls could drop your credit score, but most credit scoring models count multiple hard pulls for the same types of loan as one inquiry.

That means you should apply to multiple lenders at one time, instead of waiting a few months between applications. For example, you apply to three different lenders within one week. Your credit report will likely only have one hard inquiry reported. However, you should avoid applying for multiple types of loans — such as a car loan and mortgage — at the same time.
How to compare mortgage rates in Hawaii
Mortgage lenders are legally required to provide you with a Loan Estimate within three business days of your application. The Estimate is a three-page document that lists the loan amount, interest rate, and fees associated with the loan.

Loan Estimates are the easiest way to compare mortgage rates and costs in Hawaii. As a standardized form, the Loan Estimate from each lender will have the exact same information. This gives you a simple way to compare rates between lenders side-by-side.

While the Loan Estimate is just an estimate, lenders aren't allowed to change certain information on it. This means you're unlikely to see major differences between your Loan Estimate and the final mortgage terms.
Get Pre-Qualified for a mortgage in Hawaii
Ready to start shopping for the best mortgage rates in Hawaii? The home loan team from ASB is your expert resource on financing a home in Hawaii. We'll help you compare loan programs to find the one that works for your unique financial situation. Learn more and connect with a loan officer by getting pre-qualified or applying for a home loan from ASB.
Achieve your dreams with
ASB Financial Education
Check out our free, comprehensive online resource center complete with bite-sized trainings, designed to help you achieve your dreams.

Start Now >