< Back Helpful Articles
Get to Know Personal Loans
ASB April 28, 2021 | 5 min read

Personal



Do you have a major purchase coming up, need to pay off debt or have an unexpected expense? A personal loan could help you to cover these costs by spreading out the expense over a set term, usually with a lower interest rate than a credit card.

American Savings Bank provides personal loans designed just for you. Learn how a personal loan works and why you should consider one to cover planned or unplanned expenses.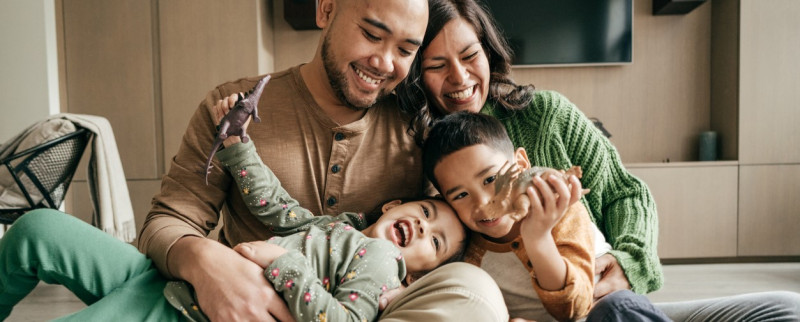 What is a Personal Loan?
A personal loan is a type of loan that gives you access to cash for almost anything – whether that's building your financial cushion, consolidating debt or paying for education.

Personal loans vary between lenders. At ASB, we provide personal loans with set terms and fixed interest rates. This means you'll know exactly how much you owe and pay each month. You'll also know when your loan will be paid off. Our loans don't require collateral, so you can access funds without worrying about pledging your assets as collateral.
What Can You Do With a Pesronal Loan?
Personal loans can sometimes be a better option that opening another credit card. They can be used to pay for most things, from a vacation to a sudden medical bill. You can even use a personal loan to pay off an existing debt in order to take advantage of a lower interest rate.

Some of the most common uses for personal loans in Hawaii include:
Weddings: Getting married is expensive. A personal loan can make it possible for you and your partner to have the wedding of your dreams with reasonable repayment terms.

Home Remodels: From sprucing up a small bathroom to redoing your entire kitchen, a personal loan makes it easy to pay contractors without depleting your savings.

Debt Consolidation: Pay off expensive credit card balances, outstanding medical bills and other high-interest debt with a new personal loan. Personal loans usually have a lower interest rate than high-interest credit such as credit cards. You could save on interest costs by using your personal loan to pay off high-interest debt.

Emergency Expenses: Cover the cost of a trip to the emergency room or unexpected car repairs using loan funds. You won't have to drain your savings account and you'll likely save on interest costs compared to other credit options.

Vacations: From luxury cruises to timeshares, put personal loan funds toward your dream vacation with affordable personal loan interest rates.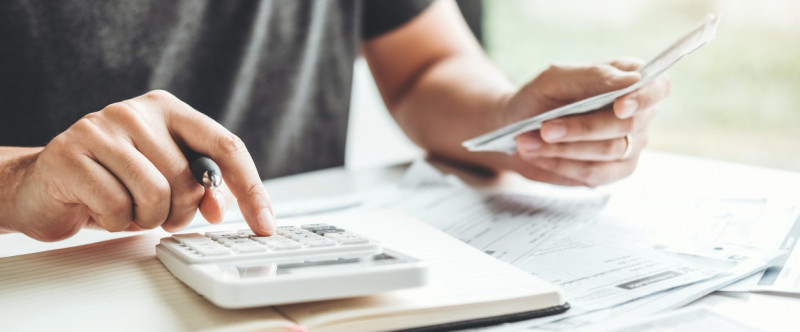 Personal Loan vs. Personal Line of Credit
Both a Personal Unsecured Loan and a Personal Line of Credit provide you with funds when you need it. They have similar requirements in order to qualify but there are several key differences between the two options. A Personal Unsecured Loan and Personal Line of Credit are paid out differently. Personal Unsecured Loans are paid in a lump sum once you are approved for the loan. On the other hand, a Personal Line of Credit is a revolving line of credit. This means you can take out funds as you need them, instead of all at once.

Another major difference between Personal Unsecured Loans and a Personal Line of Credit is the method of repayment. For Personal Unsecured Loans, you will have a set monthly payment with a fixed interest rate. Personal Lines of Credit generally have a minimum monthly payment consisting of a principal and interest portions, but you will only be required to pay back on what you borrow.
What to Know Before you Apply
Applying for a personal loan usually only takes a few minutes, but you'll want to be prepared before you apply. Most importantly, you should know your credit score and credit history. Check your score before applying and make sure to apply for only one type of credit at a time. For example, consider waiting to apply for a personal loan if you recently purchased and financed a new car.

You should also consider how a personal loan will affect your finances. Use our personal loan calculator to estimate your potential loan payments. Knowing what you'll probably pay for your loan each month makes it easier to factor your payments into your monthly budget.
Apply Now
Ready to apply for a loan? Click here to get started, or make an appointment with one of our helpful bankers to learn more. Using a personal loan can make it easier for you to manage your finances and maintain a healthy emergency savings.
Achieve your dreams with
ASB Financial Education
Check out our free, comprehensive online resource center complete with bite-sized trainings, designed to help you achieve your dreams.

Start Now >