< Back Helpful Articles
Online Banking vs. Traditional Banking: What's the difference?
ASB June 10, 2021 | 5 min read

Personal



The rise of technology in recent years has also led to new ways to bank — online via web browsers and smartphone applications. Online banking has become a convenient way to manage your money and accounts anytime, anywhere. Let's take a look at the difference between online banking and traditional banking to see what the right fit is for you.
HOW DOES ONLINE BANKING DIFFER FROM TRADITIONAL BANKING?
Internet banks may have fewer fees, but you won't usually get personalized service. Traditional banks provide one-on-one customer service, but you may have to complete your banking during business hours. Some traditional banks, like American Savings Bank, offer combined elements of online and traditional banking to give customers a hybrid option that serves all their needs.

If you're thinking about opening a new bank account, it can be difficult to choose between personal customer service from a traditional bank or the convenience of an online-only bank. The good news is there are options to get access to both a friendly banking team and useful online banking tools through banks like ASB.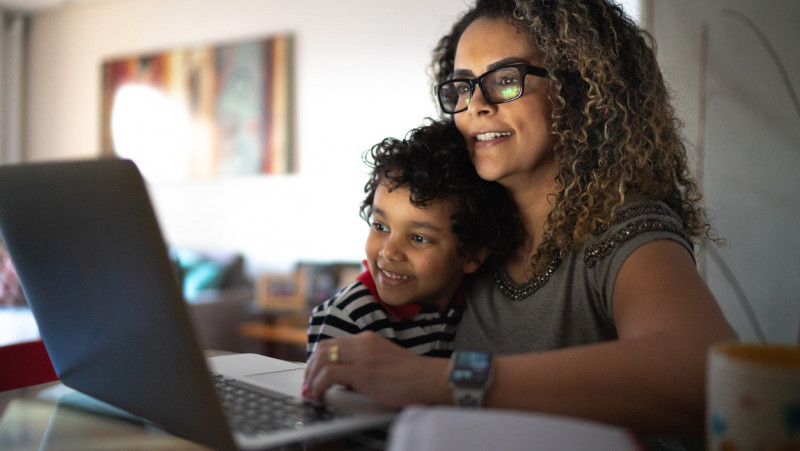 WHAT ARE THE PROS AND CONS OF ONLINE BANKING?
Online banking has gained popularity recently as many banking customers have become more tech-savvy. Using an online-only bank can help startup businesses reduce banking costs or help a busy family manage their money on the go. This convenience comes at a price, as most online-only banks have limited customer service options. Some can only be contacted through email. That means if you're having issues with a product, you'll have to wait until the customer service team gets back to you. Read on to find the advantages and disadvantages of online banking.
Pros of Online Banking
Easy to sign up or apply for new accounts online.

Offer extensive mobile apps to manage almost every aspect of your account from almost anywhere.

Low fees or no fees for services like checking and savings accounts and some loan products.

Most online-only banks use an ATM network so you can still access cash from your account.

Typically have better interest rates on savings accounts than traditional banks.
Cons of Online Banking
No access to in-person help and limited customer service options.

Difficult to deposit cash without branch locations. You may need to put money into a non-online bank and then transfer it to your online-only bank.

Limit access to products. For example, online banking might offer checking and savings accounts, but not Certificates of Deposit or personal loans.

There's not much you can do if technological issues cause your bank to go offline, whether it's planned maintenance or an unexpected website crash.

Potential limits on daily cash withdrawals.
WHAT ARE THE PROS AND CONS OF TRADITIONAL BANKING?
Sometimes it just makes more sense to talk with someone face-to-face. Traditional banks have physical locations that you can visit and get instant support from in-person interactions with a teller. However, using a traditional bank might mean you have higher fees on your account. Some traditional banks also offer limited online banking options. If you can't complete a task over the phone or online, you'll have to go to a branch during business hours to manage your account. Read on to find the advantages and disadvantages of traditional banking.
Pros of Traditional Banking
Simply stop in on your lunch break or on the way home if you need a quick answer to a question.

The banking team often gets to know their customers for more personalized and friendly service.

Easy to manage cash deposits by going to a local branch.

Fast cash withdrawals from branch ATMs, drive-thru, or inside the branch with few limitations.
Cons of Traditional Banking
You may not have online banking access or the online features are outdated.

Fees tend to be higher than online banks.

You may earn less interest on money in a savings account.

Opening an account can take longer and you may need to complete a paper application.

If there's something you can't manage online, you'll have to wait until you can get into a branch for service.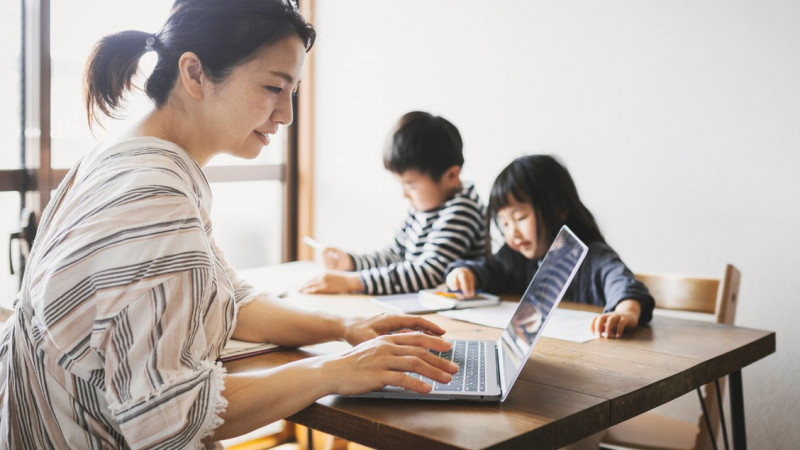 HOW TO GET THE BEST OF BOTH WORLDS
Not every traditional bank uses outdated online interfaces or mobile apps. At ASB, we know how important it is for our customers to be able to visit us in person or get their banking done online. We combined the best elements of online-only banks and our brick-and-mortar traditional branches to give you the most options to fit your unique needs.

While some traditional banks offer only limited online solutions, ASB has robust digital banking solutions to help you bank from anywhere. Our mobile app lets you bank on the go. You can manage your accounts and even deposit checks with the click of your smartphone camera. Our website, on the other hand, lets you apply for many of our banking products right from the comfort of your home. Apply online for a mortgage or personal loan without the need to schedule an appointment and visit a branch.

As a leader in providing financial education to our Hawaii community, we added resources to our website to make understanding your finances easier than ever. Start by taking our interactive Financial Checkup. Answer a few questions to get personalized recommendations for setting your financial priorities.

When you do need to visit a branch, our convenient locations across the islands mean you're never far from our helpful and friendly banking team. Stop by today to get personalized customer service you won't get from an online bank.
LEARN MORE ABOUT BANKING WITH ASB
Are you ready to get more out of your bank? As a local bank serving communities across Hawaii, ASB is committed to helping Hawaii residents manage their finances via both online and traditional banking. Whether you need a checking account for your business or a mortgage to buy your dream home, ASB has both online and traditional banking tools and resources to meet your needs. Find your local branch and make an appointment today to learn more about banking with ASB.
Achieve your dreams with
ASB Financial Education
Check out our free, comprehensive online resource center complete with bite-sized trainings, designed to help you achieve your dreams.

Start Now >