< Back Helpful Articles
Prepare for Rising Mortgage Rates: Tips for Home Owners, Home Buyers and Investors
ASB June 29, 2022 | 5 min read

N/A



Market volatility and rising mortgage interest rates can cause uncertainty for home owners and those looking to buy, but with the right tools, resources and support, American Savings Bank (ASB) can help you achieve your dream of reaching your next financial milestone.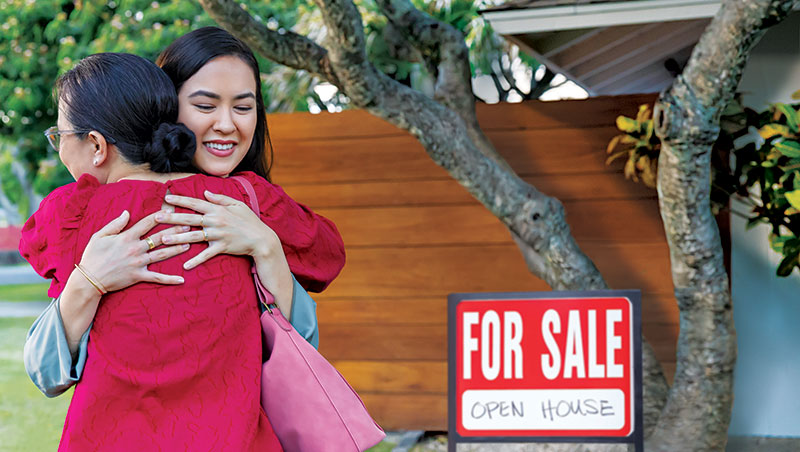 POTENTIAL HOME BUYERS
Home Buying Doesn't Have to be Stressful
Purchasing a home is one of the biggest financial commitments you'll make and with the right help, it doesn't need to be a stressful experience. At ASB, we break down the first time buying process with financial wellness courses, mortgage calculators, and seminars so you can feel more confident as you navigate the process.

Visit our Financial Education Center powered by EVERFI for practical tips and helpful resources on maximizing your mortgage, exploring the possibility of an investment property and more.

Select the Right Financing Option
There's no one-size-fits-all when it comes to mortgage loans, especially in an uncertain market environment. Fixed rate and adjustable rate mortgage loans can offer various benefits when it comes to your monthly principal and interest payments.
Fixed Rate Mortgages offer a fixed interest rate for the entire term of the loan, resulting in an interest rate that does not fluctuate with market conditions.

Adjustable Rate Mortgages offer lower initial payments and an introductory fixed-rate period (often 7 or 10 years). After the fixed period, the rate and monthly principal and interest payments will generally change annually or semi-annually based on the terms of the loan and market conditions.
Compare today's mortgage rates and take into account your budget, goals and lifestyle when selecting a mortgage financing option. Try our Adjustable-Rate Mortgage Analyzer to get a better understanding of which financing option could be right for you.
EXISTING HOME BUYERS
Use Your Home's Equity to Pay for Your Biggest Dreams
Congratulations, you've secured your dream home! Now what? A home equity line of credit (HELOC) can help you increase the value of your home with a remodeled kitchen or ohana unit for your parents. Use your home's equity for what's important to you, including helping your children with a down payment on a new house, upgrading to solar and debt consolidation.
Check out our website for promotional APR and competitive rates and learn more about how a HELOC can help you pay for your biggest dreams!
Mitigate Risk on Your Investment Property
It's understandable to be concerned about the current market environment and how it will affect your investment property. Here are three tips that can help you reduce your risk:
Make improvements to help your property stand out. In a downturn, your property may not stay vacant for long if it's the nicest on the block. And when the economy is good, you can charge a premium on rent.

Refinance to a 30-year loan. This preserves your flexibility to not pay back the loan in full sooner, and allows you to withstand a vacancy during an economic downturn.

Invest in good insurance. Having good insurance coverage can protect you. Review your current insurance coverage and reach out to your agent about adding an umbrella policy to cover anything above what your current property insurance covers.
Don't let rising interest rates and an uncertain market environment deter you from making your homeownership dreams a reality. Whether you're interested in learning more about your current mortgage terms, want to refinance to lower monthly loan payments, looking for ways to increase the value of your home or want to mitigate risks on your investment property, we're here to help.

Make an appointment with one of our friendly, experienced and knowledgeable bankers today!