Health Professionals Home Buying Program*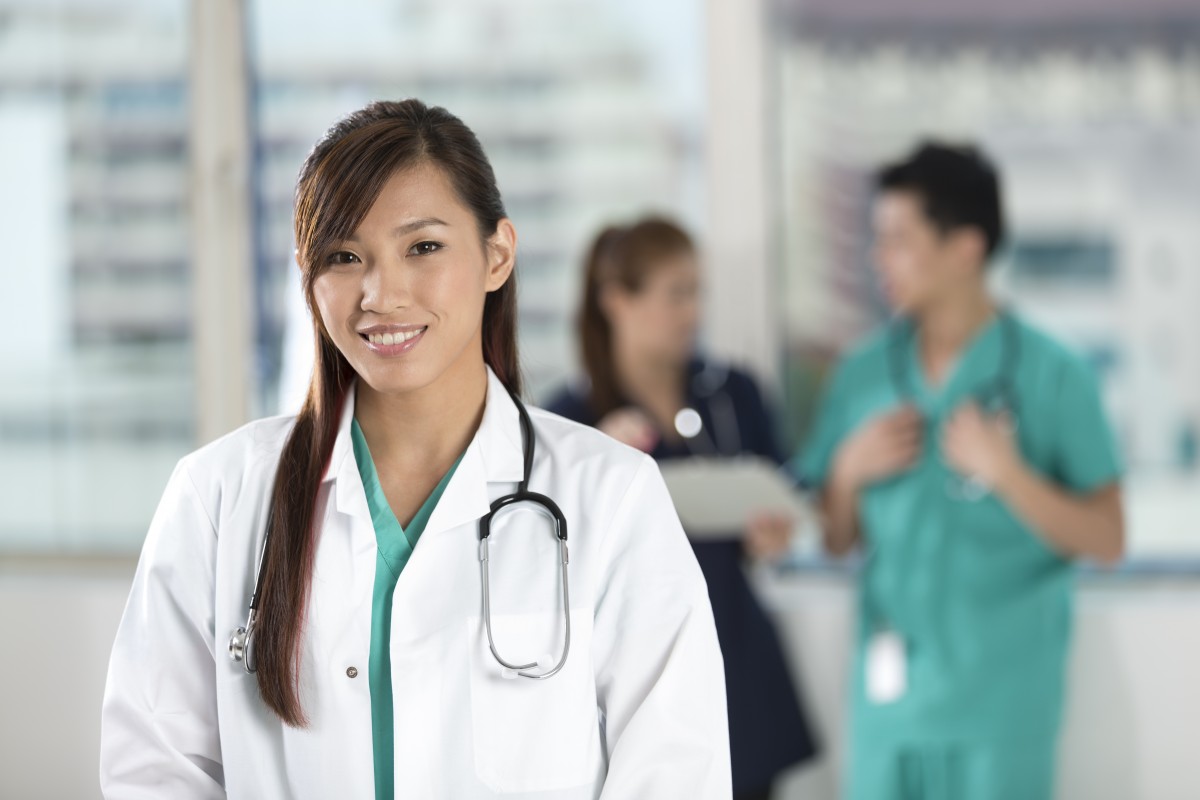 As low as 3% down payment for loans up to $750,000 with mortgage insurance**
10% down payment with a simultaneous first mortgage and home equity line of credit (HELOC) up to $1.5 million***
Self-employed doctors eligible with a minimum of one-year history of self-employment
Income eligibility for medical residents transitioning to salaried physicians

Are You An Eligible Borrower?
Medical Resident, Medical Fellow (with signed employment contract)
Medical Doctor or Surgeon (MD, DO, DPM)
Doctor of Dental Science, Dental Medicine and Dental Surgery (DDS, DMD)
Doctor of Optometry (OD) , Ophthalmology (MD)
Pharmacist with a PharmD (RPh)
Doctor of Veterinarian Medicine
Health Professionals Purchase Promo:
Receive one-half (0.50) point off your loan origination points
Automatic payment of mortgage from an ASB checking account required****
* Medical and Dental Professionals Mortgage loan ("program") is available through American Savings Bank (ASB) and is only for the purchase of owner-occupant, 1-4 unit single family dwelling (SFD), warrantable condominium, and non-warrentable condominium excluding codotels and coops in the State of Hawaii. Program is for eligible medical professionals who are employed or medical residents who will be employed as a physician within 60 days of mortgage loan closing (a fully executed employment contract is required and the borrower must have verified assets/reserves to cover the monthly housing payment [principal, interest, taxes, insurance and applicable association dues] until residency is completed). Self-employed medical professionals are eligible with 1 year of business and personal tax returns reflecting at least 1 year of self-employed income. If self-employed less than 2 years, ASB requires 1) evidence that the net self-employed income used to qualify from the medical self-employed business is comparable to non self-employed salary in the same medical field and market in which the medical professional practices; 2) documentation to support educational credentials and medical license and/or 3) W-2 (if the borrower was employed in the medical profession, using his/her medical license, in the prior tax year).
** Example: Based on a purchase price of $773,200, the loan amount would be $750,000 with a 3% down payment of $23,200 for a 30-year fixed rate mortgage at 3.500% / 3.993% APR (at 1.00 points), the monthly principal and interest payment would be $3,367.84 for 360 months which includes $362.50 monthly PMI. Interest rate used in the example is effective 5/22/2020 and assumes borrower with a minimum credit score of 760.

Residential first mortgages greater than 80% LTV require PMI, which is paid by the borrower and protects the lender from borrower default on loan payments. PMI cancellation is typically permitted: 1) borrower-requested cancellation, and 2) lender-required termination under the Homeowners Protection Act of 1998. For a borrower-requested cancellation, the borrower must provide a written request for cancellation to the lender on the date that the mortgage loan balance is first scheduled to reach 80% of the original value, based solely on the initial amortization schedule, regardless of the outstanding balance of the loan, or on the date that the mortgage loan balance actually reaches 80% of the original value. Or, borrower may request cancellation based on LTV and current property value (borrower pays for lender selected appraiser). The request can only be cancelled only if the borrowers have a good payment history and the borrower satisfies any lender requirements that the property value has not declined and that no subordinate liens exists. For a lender-required termination, the lender automatically cancels the coverage on the date that the mortgage balance is scheduled to reach 78% of original value, based soled on the initial amortization schedule, regardless of the outstanding balance of the loan and the borrowers are current on the mortgage payments. Program is subject to change or cancellation at any time without notice. Certain restrictions and conditions apply for "high risk" loans. Eligibility is subject to meeting income qualification, credit score requirements, as well as other factors.
*** The maximum loan amount for the first mortgage is $1,500,000 if the loan-to-value (LTV) is 80% (20% down payment; or 10% down payment with secondary financing) with no Private Mortgage Insurance (PMI). Secondary financing must be an ASB Equity Express (EEX) Home Equity Line of Credit (HELOC) up to $500,000.

Based on a purchase price of $2,000,000 with a 10% down payment ($200,000), the first mortgage amount is $1,500,000 (75% LTV) and the HELOC amount is $300,000 (CLTV 90%). The monthly principal and interest payment for the first mortgage is $6,425.63 as of 5/22/2020 with an interest rate of 3.125% and 1.000 point/ 3.228% Annual Percentage Rate (APR) assuming a borrower minimum credit score of 760. The actual monthly mortgage payment is higher when you factor in the monthly impound amount for property tax, hazard insurance and other applicable impounds.

Assuming the $300,000 HELOC is fixed with a 20 year fixed rate equity option (FRELO), the APR is 4.50% and the monthly payment is $1,897.95 for a borrower with a minimum credit score of 760. HELOC current variable rate effective 5/22/2020 is 4.50% APR, and is subject to change monthly based on the highest Prime Rate published in the Wall Street Journal, plus a margin (subject to the floor rate of /4.50%; maximum APR is 18.00%). For the second monthly payment, the HELOC is interest-only based on the monthly variable rate and the outstanding principal (no principal amount is reduced unless there are additional payments made by the borrower each month; no prepayment penalty during the draw period for 120 months.
**** The mortgage discount offer ("offer") is applicable for home purchase transactions financed through American Savings Bank residential mortgage programs. Borrower must meet Medical and Dental Professionals Portfolio Program criteria and be owner-occupant. Promotion is not applicable for brokered out loans or VA Loans. Offer good only with a completed loan application submitted to American Savings Bank and loan locked through 08/31/2020 and closed/funded by American Savings Bank by 10/31/2020. Offer is subject to automatic payment from a new or existing ASB checking account for this offer of one-half (0.50) point off loan origination points. The ASB checking account number with the intent to establish automatic payments for the mortgage must be provided prior to final approval. The establishment of automatic payment must be signed at mortgage closing. If the borrower opts out of automatic payment or the ASB checking account is not established at loan closing, this promotion will not apply. See the Personal Deposit Account Terms and Conditions, Disclosures and Fees section, for details about Kalo checking accounts. This offer cannot be combined with any other promotional discounts, long-term rate lock specials, or new project financing rates unless otherwise specified. This offer is subject to change or discontinuation without notice. Applicant(s) is/are subject to loan qualification, underwriting guidelines and credit policy of American Savings Bank. Offer valid for Hawaii properties only. Certain terms and restrictions apply. For more information, please contact an American Savings Bank Residential Loan Officer.

Get $100 when you 1) set up a new direct deposit to the ASB checking account you use to automatically pay your mortgage from and 2) have a minimum of 2 consecutive calendar months of direct deposit totaling $1,000 each month, and 3) qualifying direct deposit must post to your account within 3 months after the month of your mortgage note date but no later than 08/31/2020 to receive the $100 "gift". Direct deposit means electronic government or payroll deposits made to the account. Gift will be deposited into the account used for automatic payment and where the direct deposits have posted. For Mortgage Note dates in June 2020, gift will be credited on October 9, 2020, for Mortgage Note dates in July 2020, gift will be credited on November 6, 2020 and for Mortgage Note dates in August 2020, gift will be credited on December 4, 2020. Eligible ASB checking account must not have any direct deposit posted to the account for a minimum of 3 months prior to the start of the promotion. Value of the gift is considered interest and may be reported to the IRS. Limit one gift per customer and only one account per customer is eligible.