More About Jumbo Loans
With rising home values in Hawaii, it can be difficult to buy your dream home using a conforming loan. Conforming loans for single family homes are only available for loan amounts up to $765,600 so a Jumbo loan may be the right choice for you. Rates for jumbo loans from ASB are competitive and are available for both fixed rate and adjustable rate programs.
A Jumbo Loan may be a good option for:
A fixed or adjustable mortgage in Hawaii
Loan amounts greater than $765,600
New home purchases or refinancing
Jumbo Loan Alternatives
You may also use our Jumbo Loans simulatenously with our Second Mortgage or Home Equity Loan Programs to help with a low down payment requirement and eliminate the need for private mortgage insurance.
LET US HELP YOU SAVE ON CLOSING COSTS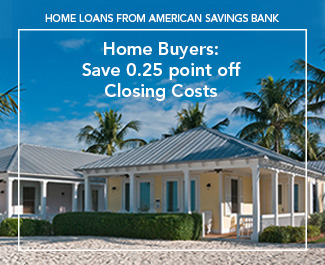 HOME BUYERS:
SAVE ON CLOSING COSTS!*
Receive one-quarter (0.25) point off your loan origination points for financing home purchases
Automatic payment of the mortgage from an ASB checking account required*
Plus get $100** when you set up direct deposit in your checking account used for automatic payment of your mortgage
NEW TO THE ISLANDS?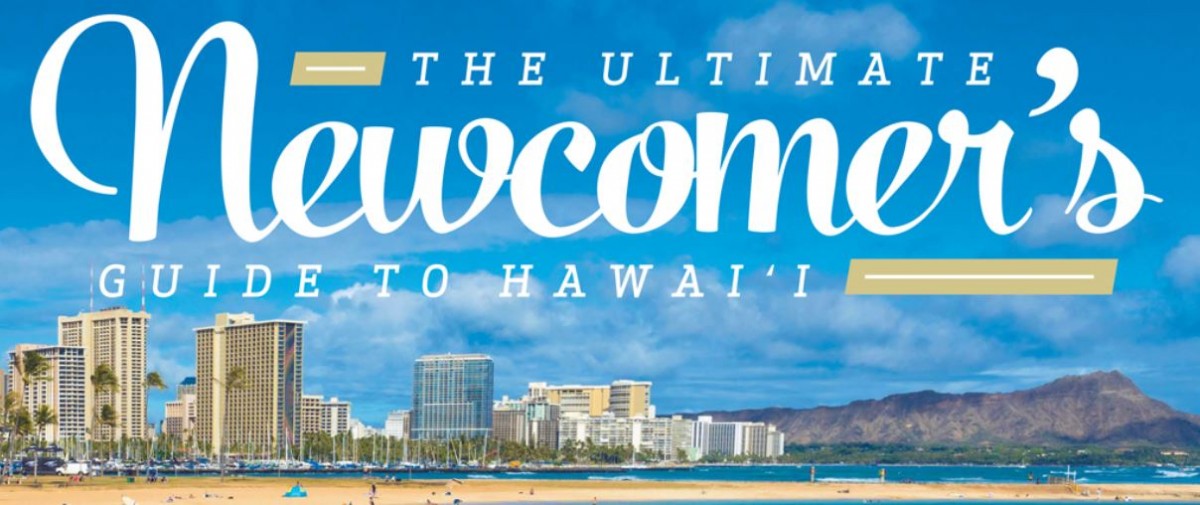 Ultimate Newcomer's Guide to Hawaii
American Savings Bank is proud to sponsor Honolulu Magazine's Ultimate Newcomer's Guide to Hawaii, which features a video of ASB teammates sharing what they love about living in Hawaii. There's a lot to see, taste and do here. Let the Newcomer's Guide help point you toward everything you need to make your life in Hawaii the best it can be.
Common Questions:
APR stands for "Annual Percentage Rate" and represents the price you pay to borrow money. APR is a broader measure than interest rate because it includes the interest rate plus other costs such as lender fees, closing costs and insurance. You can use APR to compare loans offered by different lenders when shopping for a mortgage loan.
For example, based on a purchase price of $500,000; loan amount of $400,000 (20% down payment; 80% loan-to-value); interest rate of 4.00% and 1.00% points, the monthly principal and interest payment on a 30-year fixed rate mortgage would be $1,909.66 and an APR of 4.119%. Keep in mind your mortgage loan monthly payment will be higher as lenders typically include proerpty tax and insurance costs.
Jumbo loans are any loans over $765,600. Conforming loans are any loans under $765,600 and are subject to loan amount limits that are periodically set by Frannie Mac® and Freddie Mac®.
Getting pre-qualified is highly recommended since many sellers require a pre-qualification letter from a reputable lender. Plus, during the pre-qualification process your ASB Loan Officer will help you determine the appropriate price range before you go house hunting.
Loan programs and products are subject to loan qualification, credit policy and underwriting standards for the respective program or product. Certain terms, conditions and restrictions may apply. Programs/products subject to change or discontinuation without notice.
Fannie Mae® is a registered trademark of the Federal National Mortgage Association. Freddie Mac® is a registered trademark of the Federal Home Loan Mortgage Corporation.
*The mortgage discount offer ("offer" or "promotion") is applicable for home purchase transactions financed through American Savings Bank residential mortgage programs. Promotion is not applicable for brokered out loans or VA Loans. Offer good only with a completed loan application submitted to American Savings Bank and loan locked through 02/29/2020 and closed/funded by American Savings Bank by 04/30/2020. Promotion is subject to automatic payment from a new or existing ASB checking account for this offer of one-quarter (0.25) point off loan origination points. The ASB checking account number with the intent to establish automatic payments for the mortgage must be provided prior to final approval. The establishment of automatic payment must be signed at mortgage closing. If the borrower opts out of automatic payment or the ASB checking account is not established at loan closing, this promotion will not apply. See the Personal Deposit Account Terms and Conditions, Disclosures and Fees section, for details about Kalo checking accounts. This offer cannot be combined with any other promotional discounts, long-term rate lock specials, or new project financing rates unless otherwise specified. This offer is subject to change or discontinuation without notice. Offer good for 1-4 unit single-family dwellings, condotels, condos, and land purchase only. Applicant(s) is/are subject to loan qualification, underwriting guidelines, and credit policy of American Savings Bank. Offer valid for Hawaii properties only. Certain terms and restrictions apply. For more information, please contact an American Savings Bank Residential Loan Officer.
**Get $100 when you 1) set up a new direct deposit to the ASB checking account you use to automatically pay your mortgage from and 2) have a minimum of 2 consecutive calendar months of direct deposit totaling $1,000 each month, and 3) qualifying direct deposit must post to your account within 3 months after the month of your mortgage note date but no later than 5/31/2020 to receive the $100 "gift". Direct deposit means electronic government or payroll deposits made to the account. Gift will be deposited into the account used for automatic payment and where the direct deposits have posted. For Mortgage Note dates in December 2019, gift will be credited on April 10, 2020, for Mortgage Note dates in January 2020, gift will be credited on May 8, 2020, and for Mortgage Note dates in February 2020, gift will be credited on June 5, 2020. Eligible ASB checking account must not have any direct deposit posted to the account for a minimum of 3 months prior to the start of the promotion. Value of the gift is considered interest and may be reported to the IRS. Limit of one gift per customer and only one account per customer is eligible. Limit of one gift per customer for any 12 month period. Cannot be combined with any other promotional offer. Fees could reduce the earnings on the checking account.