< Back Helpful Articles
Buying a Condo in Hawaii: What to Think About When Purchasing Your Vacation Home
ASB August 02, 2021 | 5 min read

N/A



Sparkling blue water, soft sand beaches, and exciting local culture make Hawaii a go-to destination for vacationers from around the world. Maybe you've visited Hawaii vacation or spent time here for work and fell in love with it and want to return regularly. Or, perhaps you see the potential for ongoing rental income on an investment property. No matter why you want to purchase a vacation condo in Hawaii, there are some things you need to know before you start shopping. Read on so you know what to expect when looking for a vacation property.
WHAT TO DO BEFORE BUYING A VACATION RENTAL PROPERTY IN HAWAII
You'll want to do a lot of research before starting to look for properties. Buying a home or condo in Hawaii is different than buying in other areas of the United States and have unique challenges. Start your shopping process by following these steps: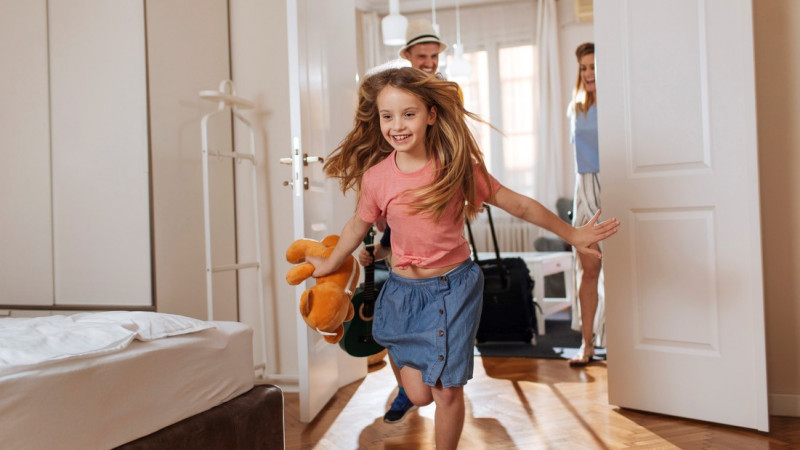 1. SEEK OUT LOCAL PROFESSIONALS
One of the first things you'll notice about Hawaii is how much residents rely on local businesses. Life in Hawaii isn't the same as in other places. Being so far from the mainland means local businesses and professionals have an unmatched knowledge of the area. Before you browse real estate websites or visit condos, find a team of trustworthy local professionals to help you buy your rental property. This includes looking for a local real estate agent who can visit properties, meet with property managers, and research zoning or tax laws on your behalf. You'll also want to work with a local bank to get your home loan, as most national banks don't have offices on the islands.
2. UNDERSTAND THE ZONING LAWS
An unexpected and often unpleasant surprise for new rental owners in Hawaii is learning that many locations don't allow short-term rentals. If you plan on renting your home to short-term vacationers (someone who stays at your property for less than 180 consecutive days), be sure to find a city, neighborhood, and property that allows short-term renters.
3. ASK ABOUT THE COMMUNITY AND PROPERTY MANAGEMENT
Talk with residents of the condominium property and the property management company to learn more about the property and surrounding community. Some questions to ask include:
Are the resident amenities (swimming pools, tennis courts, etc.) in good condition?

How walkable is the area surrounding the property? Can you easily get to popular tourist spots like beaches, shopping, or restaurants?

What services are provided by property management?

How do community members feel about renters staying in the condo complex?
4. CONSIDER RENTAL TAXES AND FEES
When you collect rental income for your Hawaii property, you'll be subject to three different taxes:
Hawaii Income Tax

General Excise Tax (GET)

Transient Accommodations Tax (TAT) (only applies if you rent to short-term renters)
In addition to taxes on your rental income, you'll have to consider property taxes and any fees associated with renting your property. For example, many property owners use an online booking service like AirBnB or VRBO to list and book their property. These online services may charge fees.
5. ADD UP THE COSTS – FROM RECURRING TO UNEXPECTED EXPENSES
Like any home purchase, buying a vacation rental property in Hawaii comes with a lot of expenses. You may want to make a list of all of the potential costs associated with purchasing, renting, and maintaining a rental property to get a better idea of the risks and potential income. Expenses may include:
Buying the Condo: Whether you pay cash or take out a mortgage, your biggest expense will most likely be buying the property.

Renovations or Upgrades: Properties that have lower upfront costs may need renovations or upgrades to bring them up to an acceptable standard for renters.

Utilities: You'll be responsible for covering costs such as electricity or internet connections for your guests.

Homeowners Association (HOA) Expenses: HOA fees help cover the cost of maintaining the condominium complex as well as any services or amenities provided by the property.

Insurance: In addition to normal condo or homeowners insurance, you may need to purchase additional insurance, such as business liability coverage, in case of accidents involving renters.

Property Management Fees: Will you hire a property management company to deal with immediate issues or day-to-day maintenance of your property? You'll have to cover the property management company's fees.

Booking and Payment Processing Fees: Sites like AirBnB charge fees to list and book your property, but you'll also need to cover payment processing fees. Credit card processors often charge between 2-3% of each payment transaction.

Guest Amenities: Most vacationers expect their rental to have certain amenities to help make their stay comfortable. You may need to provide everyday items to your guests, including dish soap, dishes, cooking utensils, towels and linens, baby furniture (e.g. cribs, high chairs, etc.), and paper goods (e.g. paper towels, toilet paper, etc.).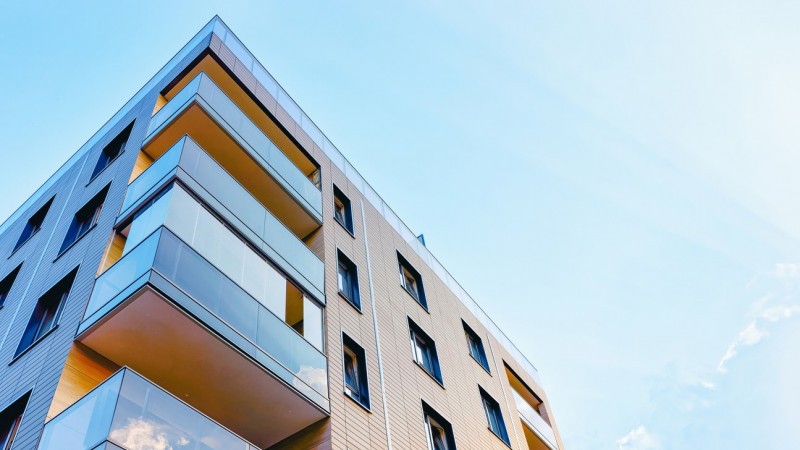 WHAT TO DO WHEN YOU'VE FOUND THE RIGHT CONDO TO PURCHASE
You've factored in the costs, considered your finances, and have found the perfect rental property in Hawaii. What now? Your next steps involve verifying you've got the right property for your needs, finding the right mortgage programs through a local lender, and applying for your condo financing.
Double-Check Your Prospective Property: Working with your local real estate agent and property manager, double-check that the property you want to buy fits all of your needs. Most importantly, make sure it's zoned to allow for short-term vacation rentals. Then check that it's in the condition you expect — whether it's turnkey or needs repairs that you've budgeted for. You should also talk with the property management company or HOA to make sure you understand any fees and what services or amenities your fees cover.

Find a Local Lender: Local Hawaii banks like American Savings Bank offer unmatched insights into your options for securing your rental property in Hawaii. Speak with an experienced loan officer to learn about potential financing options — including new condominium financing and Jumbo Loans for high-value properties.

Apply for Financing: After talking with your loan officer and deciding on the right home financing for your rental condo in Hawaii, you're ready to apply for a home loan. Working with ASB lets you apply for a mortgage online, reducing the time it takes to apply for your vacation rental loan.
RESOURCES FOR BUYING A VACATION RENTAL IN HAWAII
Buying a second home, investment property, or condo to rent out to vacationers in Hawaii is a big financial undertaking. You must consider all of the potential expenses involved in the process — from closing costs and taxes to cleaning fees and property maintenance.

The best way to figure out the potential costs and benefits of buying a vacation rental in Hawaii is to work with local professionals. Your local real estate agent, home loan officer, and property manager will help you get a realistic idea of how much buying a condo will cost, as well as your potential for rental income. To learn more about financing your vacation rental condo in Hawaii, get in touch with one of ASBs experienced home loan officers today.


Nothing contained in this material is intended to constitute legal, tax, securities or investment advice, nor an opinion that it is appropriate for readers. The information that is contained in this material is general nature. Readers should seek professional advice for their respective situations.
Free ASB Financial Education Playlist:
Owning a Home
Explore the benefits and costs of buying and owning a home.

Take Course >