Understand the Construction Loan Process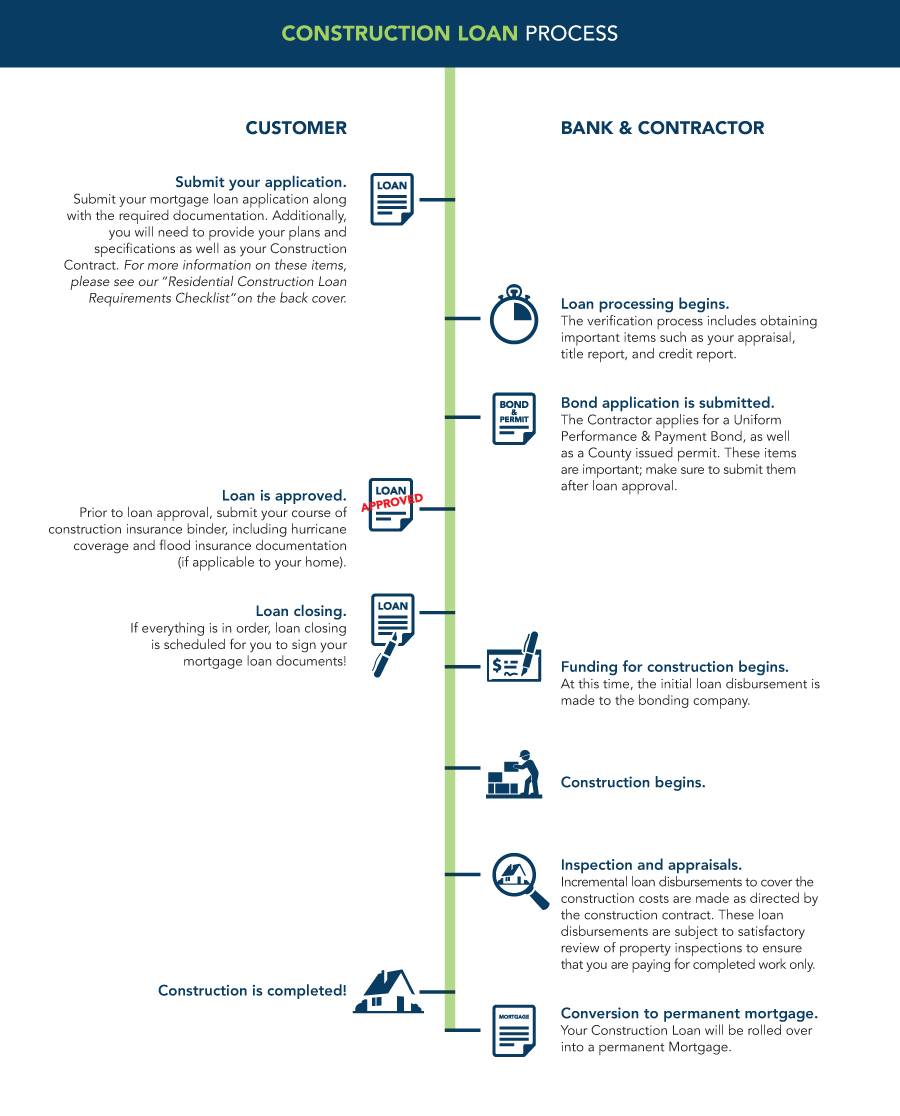 Requirements Checklist*
Licensed General Contractor
A licensed general contractor is required for all construction loans.
Construction Contract
The Construction Contract outlines how much the project will cost, what the responsibilities and obligations of the homeowner and contractor are, and the disbursement schedule, among other important topics. The contract must be on a form acceptable to American Savings Bank and must be executed by contractor and customer. The final disbursement must be no less than 10% of the contract amount.
Plans & Specifications
At a minimum, we require working plans that can be relied upon for appraisal purposes. The contractor must certify that the plans and specifications used to process the appraisal are exact copies submitted to the County's Building Department.
Payment & Performance Bond
The Payment Bond provides assurance for the homeowner and the lender that the project will be completed. It must be on a form and from a company acceptable to American Savings Bank for 100% of the Construction Contract amount.
Building Permit
You will need to have a copy of the County-issued Building Permit.
Property Inspections
At the time of each disbursement we require a property inspection to ensure that the associated milestone identified in the Construction Contract was achieved before releasing funds.
Notice of Completion
In order to convert your construction loan to permanent financing, your bonding company will need to provide American Savings Bank with a Notice of Completion.

* Your actual requirements may differ based on variables such as bonding company or details of your Construction Contract. Other documents may also be requested. Consult your American Home Loans Residential Loan Officer for more information.