< Back Helpful Articles
On-the-Go Banking Tips
ASB February 02, 2021 | 5 min read

Personal



The latest advances in banking technology have made everyday tasks like shopping, running errands and sharing a meal with friends and family safer and easier than ever before. While the COVID-19 pandemic is still affecting the way that we live, work and play, there are a lot of ways you can bank and shop while keeping yourself and others safe.
At American Savings Bank, we work hard to provide the tools and technology our customers need so that they can bank and live their lives anytime, anywhere. This includes our contactless cards as well as features in our Online Banking and ASB Hawaii Mobile App.
Ari Haiola, Assistant Vice President and Branch Manager of our McCully Branch, recently joined HI Now Daily to talk about some of our available products and services. Check out the video above.
What are Contactless Cards?
Contactless cards are a fast, easy and secure way for you to check out when you're out and about.

A contactless debit card is just like a regular card with a security chip. The biggest difference is that contactless cards also have near field communication (NFC) antennas that allow them to communicate with similarly-equipped payment terminals without touching.
The card uses a short-range wireless technology via a chip that sends your encrypted payment information to any contactless-enabled payment terminal. All you need to do is see if your debit or credit card has the contactless symbol on it. You can tell you have a contactless card by looking for the contactless symbol. This symbol looks like the Wi-Fi symbol (four curved lines) turned on its side. The symbol may also have an illustration of a hand holding the card over the curved lines. When paying for an item, look for this symbol on the payment terminal to see if you can use your contactless card.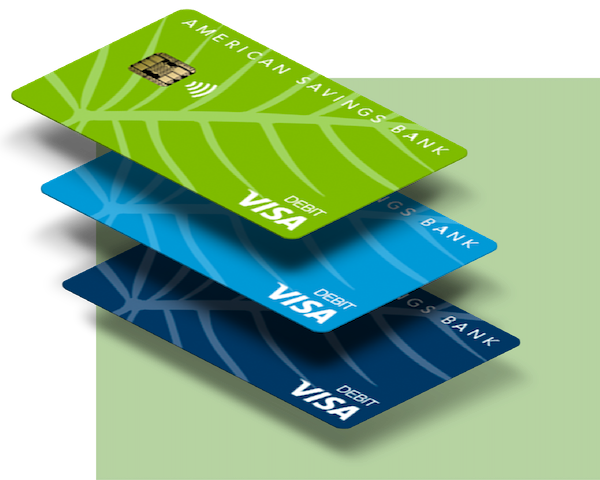 If your card is contactless, simply tap your card on the terminal to pay – no need to insert or swipe! Your payment will be processed in seconds. Contactless payment systems are safe and secure to use. The encryption process uses a one-time code for each transaction, just like a chip debit card.

With contactless technology, you don't have to swipe or insert your card to make a payment at the grocery store, your favorite lunch restaurant, or salon. As long as both your card and the retailer's payment systems are contactless-enabled, you can simply tap your card and be on your way — no signature or PIN code required! The result is a faster checkout experience and a lower chance of spreading germs and bacteria.
Is My Contactless Debit Card Safe?
Despite the possibility of hackers stealing card information or making duplicate payments, the truth is your contactless debit card is safe and secure. Your new contactless card uses highly-secure chip encryption technology. The only difference is the encrypted payment information is sent over wireless signals rather than scanned by a chip reader.
How Can I Get a Contactless Card?
ASB is currently in the process of rolling out contactless cards to our customers. ASB customers who currently have an ASB debit card will receive a new contactless debit card prior to their current card's expiration date. New customers will receive their contactless card shortly requesting for one at account opening. If you're shopping for a new bank account or credit card, check and see if the financial institution offers contactless cards.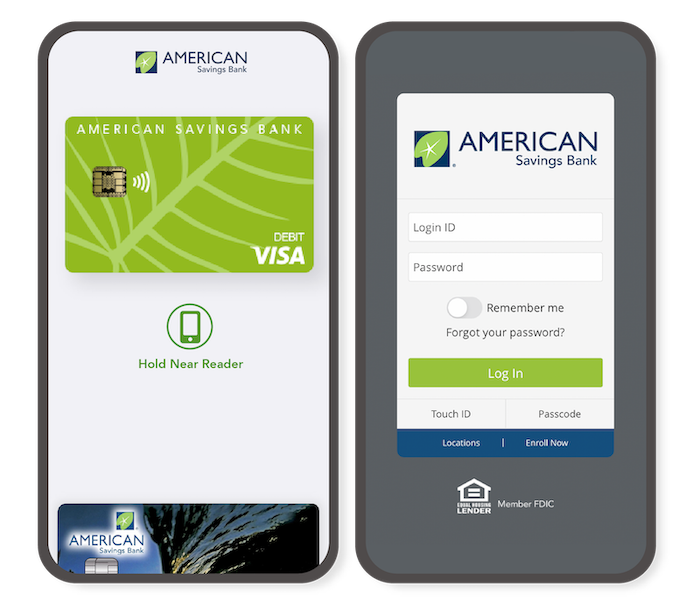 Are Contactless Cards the same as Mobile Wallets?
Contactless debit cards are different from a mobile wallet, such as Apple Pay, Google Pay, or Samsung Pay, but use the same technology. Both contactless cards and mobile wallets allow you to make payments without touching the payment terminal. The system uses close-range radio-frequency identification (RFID) signals and advanced encryption to make a purchase quickly and securely.
What Other Tools Does ASB Offer?
In addition to our contactless cards, we offer a number of different products and services for you to bank and shop safely while on the go. Our Online Banking, available through our website and Mobile App, allows you to transfer money, pay bills and check balances anytime, anywhere. You can also set up your mobile wallet on your smart phone, uploading your debit or credit card so that you can pay using the same contactless technology at checkout. To learn more about these tools, visit Make an Appointment or stop by one of our branches and one of our knowledgeable bankers can help.