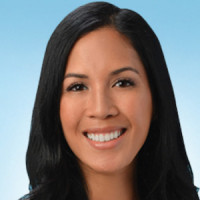 Kristen Pacpaco
Vice President
Senior Residential Loan Officer
American Savings Bank
NMLS #477475
Equal Housing Lender
Mobile: (808) 291-8577
kpacpaco@asbhawaii.com
Kristen joined the Home Loans team with 15 years of banking experience with American Savings Bank. During her career she has served as an Assistant Manager and Branch Manager. This is where her passion for real estate and helping clients achieve their home ownership and financial goals first developed. Kristen also served as a Real Estate Agent with a local real estate brokerage for a few years before returning to American Savings Bank. During that time span she learned a lot about Hawaii's unique market, the purchase and sale process, and the value that the loan officer brings to the transaction.

She is committed to helping her clients by adding peace of mind to what is potentially one of the largest purchases they will ever make. Her focus is to help clients with their purchase and refinance goals by identifying their needs, and by offering professional and transparent service for them.

Kristen enjoys volunteering with Junior Achievement and believes in the value that this program brings to Hawaii's keiki. Having three daughters of her own, she enjoys spending her free time at the beach with her family. Kristen also enjoys paddling, yoga and running to help keep active and healthy.