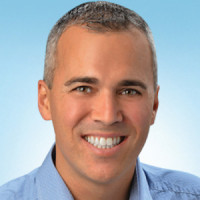 Manny August
First Vice President
Executive Residential Loan Officer
American Savings Bank
NMLS #662118
Equal Housing Lender
Mobile: (808) 927-4512
maugust@asbhawaii.com
Manny joins ASB's Home Loans team with more than 16 years of industry experience, most recently serving as the Mortgage Division Area Sales Manager for a national financial institution. His extensive residential lending background ensures that his clients receive top-notch service and smooth, efficient closings. Prior to his mortgage career, Manuel was a certified public accountant with one of Hawaii's largest accounting firms.
Outside of work, Manny is passionate about giving back to the community, and has been a volunteer with numerous organizations such as the American Heart Association, Special Olympics Hawaii, Family Programs Hawaii, and HUGS. He also serves on the advisory board for the University of Hawaii's Shidler College of Business School of Accountancy, and is a past board member for The Hawaii Academy of Science and Hoʻokākoʻo, a non-profit consisting of a community of public conversion charter schools.
Born and raised in Kaneohe, Manny graduated from the University of Hawaii at Manoa, earning a BBA in Accounting. In his spare time, he enjoys basketball, hiking, and cheering on the New England Patriots. He and his wife Monika are also avid travelers, recently returning from a globetrotting adventure that took them to 50 countries in one year.
Apply Now Back to officers page