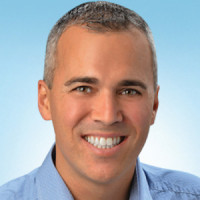 Manny August
First Vice President
Executive Residential Loan Officer
American Savings Bank
NMLS #662118
Equal Housing Lender
Mobile: (808) 927-4512
maugust@asbhawaii.com
Manny is a seasoned executive residential loan officer with nearly 19 years of experience in the mortgage industry. He is committed to making homeownership dreams possible for customers and his extensive residential lending background ensures that his clients receive personalized lending options for their goals and needs.
Prior to American Savings Bank, Manny served as the mortgage division area sales manager for a national financial institution and a certified public accountant with one of Hawaii's largest accounting firms.
Manny was born and raised in Kaneohe, and is committed to bringing real impact to the community as a member of Toastmasters International. His personal interests include basketball, hiking and traveling.
Manny holds a degree in accounting from University of Hawaii at Manoa and has been recognized annually as a top performer in dollar and unit volume, from 2018 through 2021.