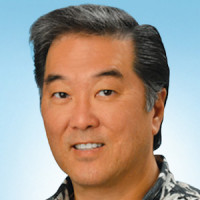 Paul Hirano
Vice President
Executive Residential Loan Officer
American Savings Bank
NMLS #477465
Equal Housing Lender
Direct: (808) 593-4891
Mobile: (808) 284-5347
phirano@asbhawaii.com
Paul joins the Home Loans team as a seasoned Executive Residential Loan Officer with more than 32 years of experience in the finance industry. He is committed to helping customers reach their homeownership dreams and has helped numerous people with his extensive experience as a prior Loan Officer with Honfed Bank, Honolulu Mortgage and Bank of America. Paul consistently receives rave ratings from his clients for delivering outstanding customer service.
As a proud resident of Mililani, Paul is passionate about bringing meaningful impact to his community through customized solutions and financial resources. His personal interests include traveling and spending quality time with his family.
Paul holds a bachelor's degree from the University of Hawaii at Manoa.