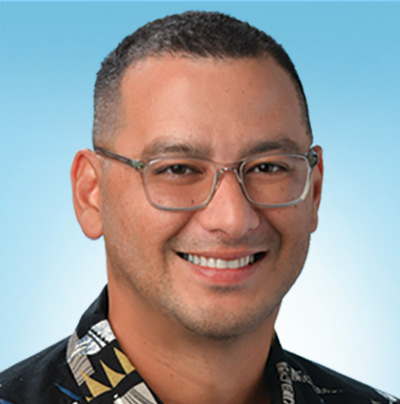 Tron Rule
Vice President
Senior Residential Loan Officer
American Savings Bank
NMLS #2064632
Equal Housing Lender
Direct: (808) 632-5026
Mobile: (808) 635-1403
trule@asbhawaii.com
Tron joins the Home Loans team as a residential loan officer with more than two years of mortgage and finance experience. Tron is dedicated to helping customers reach their financial milestones and achieve their homeownership dreams. A prior senior loan officer at Kauai Federal Credit Union, Tron helped customers with mortgage refinances and home purchases.

A proud local graduate of University of Hawaii at Manoa and alumni of Kamehameha Schools, Tron is passionate about helping local Hawaii residents secure their dream homes.
Tron's personal interests include spending time with his son, surfing, driving his 4x4 on the beach and golfing.