< Back Helpful Articles
American Savings Bank Promotes David Oyadomari to Executive Vice President, Customer Experience & Operations
ASB May 12, 2021 | 5 min read

N/A



American Savings Bank has promoted David Oyadomari from Senior Vice President, Director of Customer Experience to Executive Vice President, Customer Experience & Operations. In his role, Oyadomari is responsible for ensuring an excellent customer experience as well as striving for operational efficiency.

"David is a strong leader with diverse banking knowledge and experience," said Ann Teranishi, President and CEO of American Savings Bank. "I am confident that he will continue to thrive on our executive team and further enable us to make banking easy for our customers."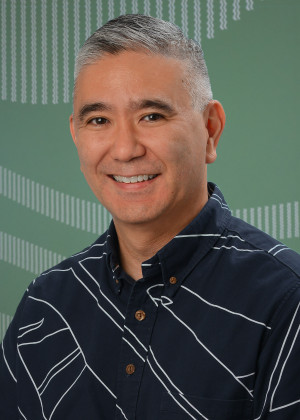 Oyadomari joined ASB in 2020 as Senior Vice President, Director of Customer Experience. He has more than 12 years of experience in banking, including working on digital banking solutions, new product development, retail and consumer lending.

"I'm honored to take on this new role during such an exciting time at ASB," said David Oyadomari, Executive Vice President, Customer Experience & Operations. "I look forward to working with the amazing team to enhance our customer experience and ensure we are making banking easy anytime, anywhere."
Oyadomari serves as a strategic advisory board member of FTV Capital, founding leadership team member of Kakaako Christian Fellowship and President of the Claremont McKenna College Alumni Association – Hawaii Chapter. He is a member of the Omidyar Fellows, Cohort IV. He holds a Bachelor of Arts in Economics and Philosophy from Claremont McKenna College and a Master of Business Administration in Strategic Management from the Wharton School at the University of Pennsylvania.
About American Savings Bank
With roots going back to 1925, American Savings Bank (ASB) serves Hawaii's businesses and communities with a full range of financial products and services, including business and consumer banking, home loans, insurance and investments. ASB is one of Hawaii's leading financial institutions, with e-banking services and branch locations throughout the state offering evening, weekend and holiday hours. ASB provides Hawaii's consumers and businesses with more extended weekday and weekend hours than other similarly sized local banks, as well as convenient in-store branches. ASB matches its exceptional customer experience with an employee experience that has garnered local and national awards. ASB has been recognized locally as one of the "Best Places to Work" by Hawaii Business magazine for 12 consecutive years and honored nationally as one of the "Best Banks to Work For" by American Banker magazine. Fortune magazine has recognized ASB as one of the 100 Best Workplaces for Women and 50 Best Workplaces for Diversity. For nearly a century, ASB has helped to build strong communities. Through its Seeds of Service program, ASB teammates have contributed more than 63,000 hours of volunteer service and ASB has donated millions of dollars to Hawaii's nonprofits and community organizations. For more information, visit https://www.asbhawaii.com/ or follow ASB on Facebook, Instagram and LinkedIn.